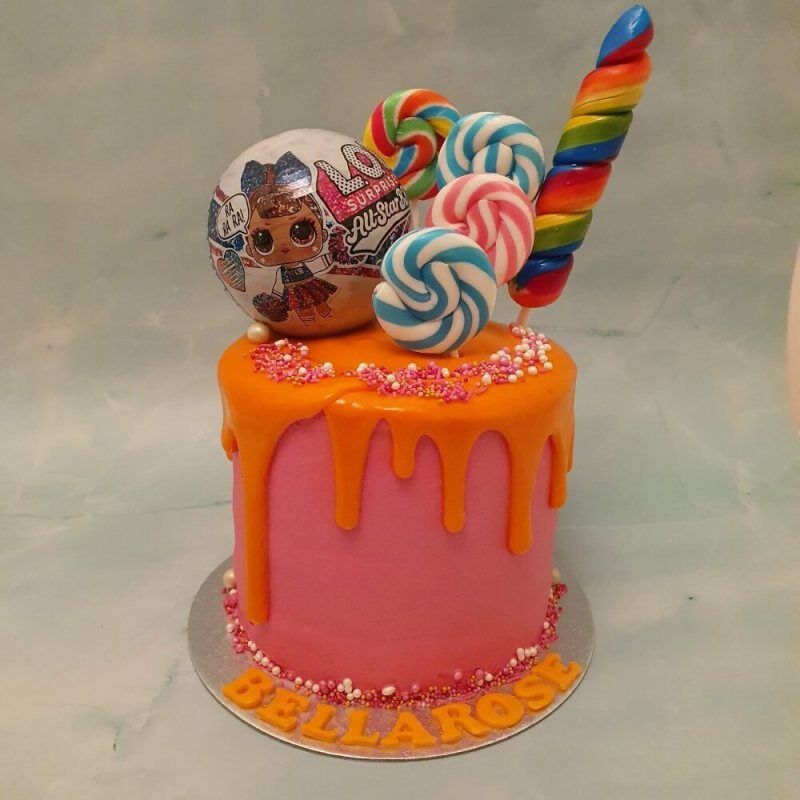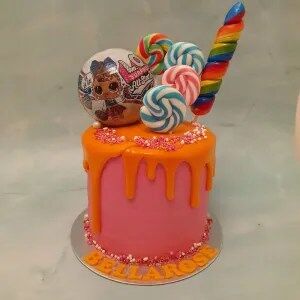 A smooth buttercream finish just takes patience
Have you ever looked at beautifully smooth buttercream frosted cakes and had massive cake envy? Well now you don't need to. Here you'll learn how to make your own perfectly smooth buttercream finish every time. With just a little patience and a couple of cheap tools it's easy to make a pretty buttercream cake. You'll be able to frost an entire cake in as little as 15 minutes with these tips and techniques.
What you'll need
Electric mixer (hand or stand, but stand will be easier on your wrists)
Measuring scales
Turntable
Piping bags
Side scraper
Choose what type of buttercream you want to use
I tend to use American buttercream for frosting all my cakes, as it's simple to make, gives great results and is my favourite flavour of all the buttercreams. Using a super simple recipe of 1 part butter to 2 parts icing sugar gets the perfect buttercream for frosting. I then add a little splash of whole milk to get the desired consistency.
This may sound a bit laissez-faire saying a "splash" of milk, especially when I strongly advocate measuring EVERYTHING! However, buttercream consistency is super dependent on ambient temperature and many other factors. Some of my buttercreams don't require any milk and others need a whole big "splash". The consistency you're looking for is a light, fluffy whip which sticks to the beater, but can easily be scooped with a finger. The best density is like that of marshmallow fluff.
Another option is to try Swiss meringue buttercream. As the name suggests, this has a base of Swiss Meringue, to which butter is then added. It's more labour intensive, but does produce a wonderfully smooth buttercream. People often tout Swiss buttercream for having a lighter colour than American, but if you follow my tips on whipping your butter, then this isn't the case.
Italian meringue buttercream is the third main option. Its base is that of Italian meringue and takes a fair bit of work to get the hot sugar syrup just right. It does produce the smoothest buttercream imaginable, but in my opinion isn't worth the effort.
There are other types such as French and German buttercream, but these aren't commonly used and aren't appropriate for frosting cakes in the same way so we won't cover them here.
Tips on making buttercream
Firstly, start with your butter at room temperature. This makes it much easier to whip and gives a far better consistency to your buttercream. Room temperature ingredients combine more easily too.
Whip, whip, whip until your butter is nearly white. Most people whip their butter for a minute or so until it's pale and fluffy, but for buttercream you want to whip it for at least 5 minutes. It'll turn a lovely pale off-white and have the consistency of soft meringue, like a Mister Whippee ice cream. You must do this before you add any icing sugar to the butter.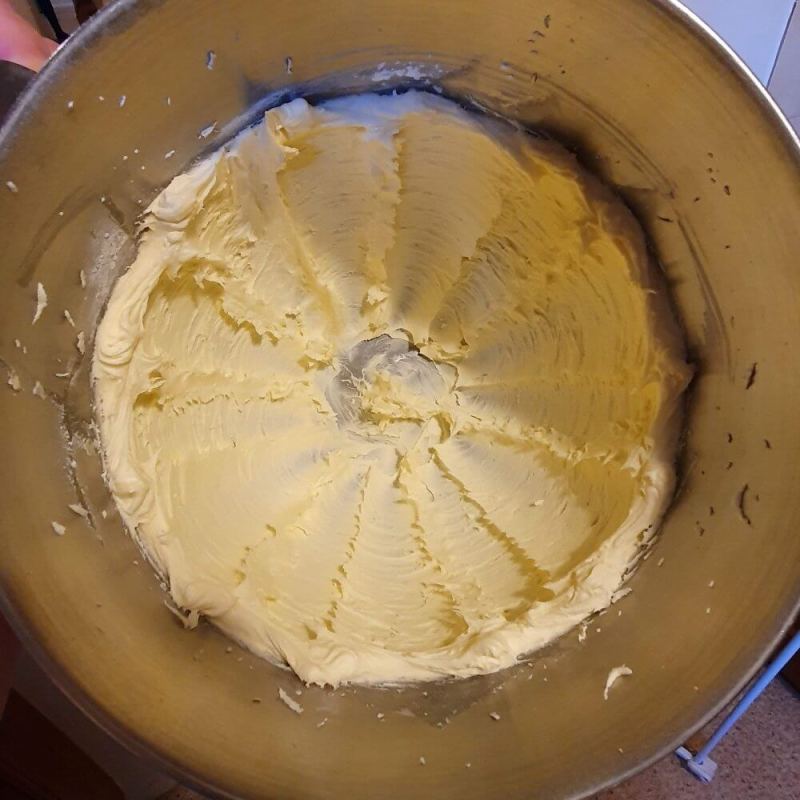 Sift your icing sugar to get rid of any lumps. How are you going to get a smooth finish if your ingredients aren't smooth in the first place?
Don't be too precious about how you add your icing sugar. I add icing sugar in two stages, not too slowly. The trick isn't about adding it slowly, it's about whip, whip, whipping again in between. I whip my buttercream for a further 3-5 minutes after each addition of icing sugar.
Finally, stir out any air bubbles. All of this whipping will create a great buttercream, but is likely to incorporate a little too much air into the mix. A quick stir with a rubber spatula will release any big air bubbles that will cause you issues when frosting.
Prep your cake
Prepping your cake is super important as it's the base for a lovely smooth finish. You'll need to cut your cake layers level (don't get too caught up on this as you can use the filling to help level them and cover little sins). It's also best to make any filling slightly thicker than the buttercream you're using for frosting. This layer will need to be stable to support the sponge, so add less milk if you're using buttercream here. Finally, make sure you chill your filled cake once you've constructed it. This will give you a nice solid foundation for frosting.
How to apply your buttercream
While many people like to use an angled spatula to apply their buttercream to the cake, I prefer piping it on. You don't have to use a fancy nozzle, just a piping bag with a medium hole cut in it. I find this easier to apply the buttercream frosting consistently around the cake. Make sure you push the tip of the bag slightly against the cake to get the buttercream to stick nicely as you're piping it.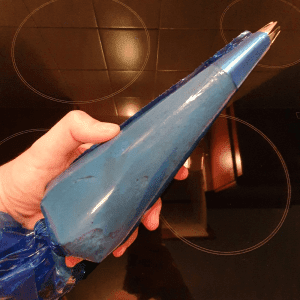 Just pop your constructed cake onto the middle of your turntable then grab your filled piping bag. Gently press the tip of your piping bag against the side of your cake and squeeze so that a consistent stream of buttercream comes out. With the other hand, slowly rotate the turntable and keep piping until you have full coverage of the cake.
I frost the top of my cake first, and then the sides. Make sure the buttercream frosting comes up the sides slightly higher than the top of your cake, as this will help when it comes to getting those sharp edges later.
How to smooth buttercream perfectly every time
To smooth your buttercream you'll need your scraper tool. You can pick these up for a couple of pounds and they're utterly worth the investment. Simple but effective, this little plastic scraper will help you get that perfectly smooth buttercream finish we're looking for.
First scrape across the top of your cake in a circular motion. Hold the scraper level on top and turn the turntable so that the cake moves evenly underneath it. You'll get a little buttercream over the edges of the cake, but that's fine and what we want for creating our sharp edges later.
Next, scrape the sides of your cake. Hold the scraper at 90 degrees to the cake board and at 45 degrees (or less) to the side of the cake. Again, rotate the turntable with your other hand so that the cake moves evenly and you get a nice consistent scrape.
Once you've gone round the cake a couple of times, you'll see a few gaps in the frosting here and there. Just grab a little more buttercream in your piping bag and fill in the gaps. Repeat the side scraping to smooth these over.
Tips for getting the sharpest edges
Now it's time to get those super sharp edges! At this point you should have a cake with smooth, level buttercream on top and smooth buttercream sides that extend slightly above the top of the cake. You need to take your scraper and gently pull the extended buttercream into the middle of the cake on top. Keep your scraper level with the top of the cake as you come across the edges. This is a little fiddly, but a few repetitions and you'll get there.
If it's all getting a little tricky and not coming together, just take a step back, pop your cake in the fridge and make a nice calming cup of tea. Once you've enjoyed your brew, rediscovered your decorating zen and your cake is nice and firm again, give it another go. Add a very thin layer of buttercream to your chilled cake and start smoothing again. You'll have an almost perfect base to work off and things will be far easier the second time around.
Take your buttercream to the next level
Now that you've mastered the basics of smooth buttercream, you can then move on to more adventurous buttercream finishes. Why not try ombre, rainbow, textured and striped buttercream? Maybe you could add a drip icing on top? The world of buttercream is now your oyster (NB oyster is not a flavour I would recommend for your cake, haha). Go forth and enjoy decorating!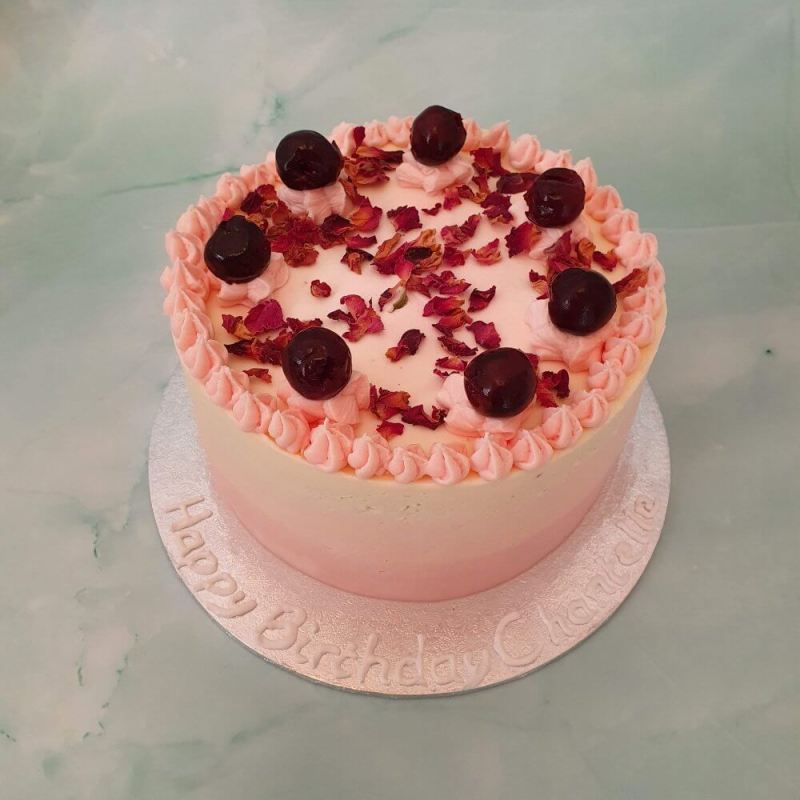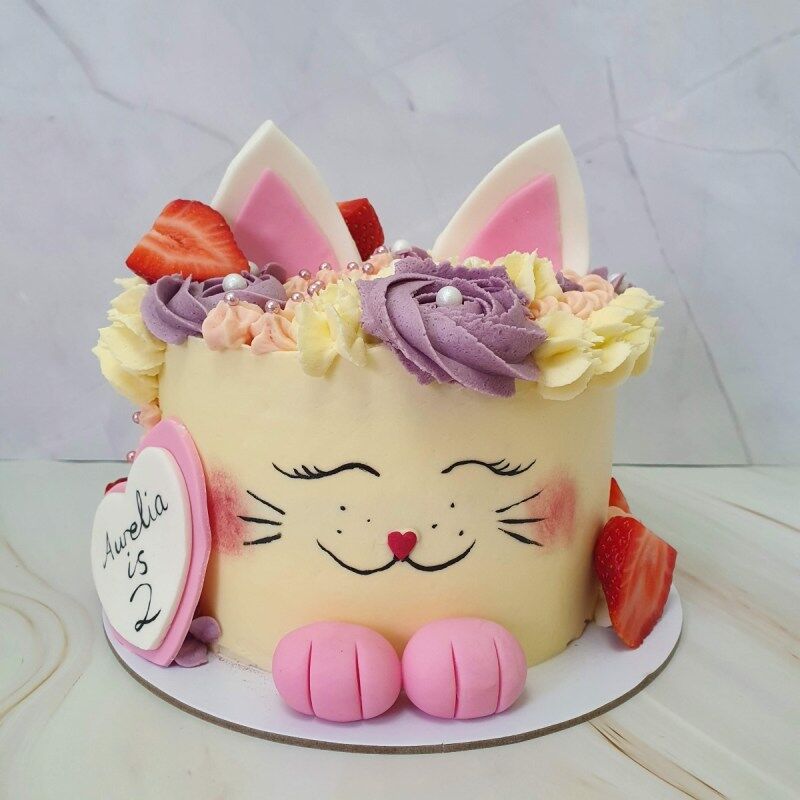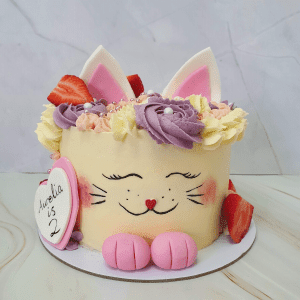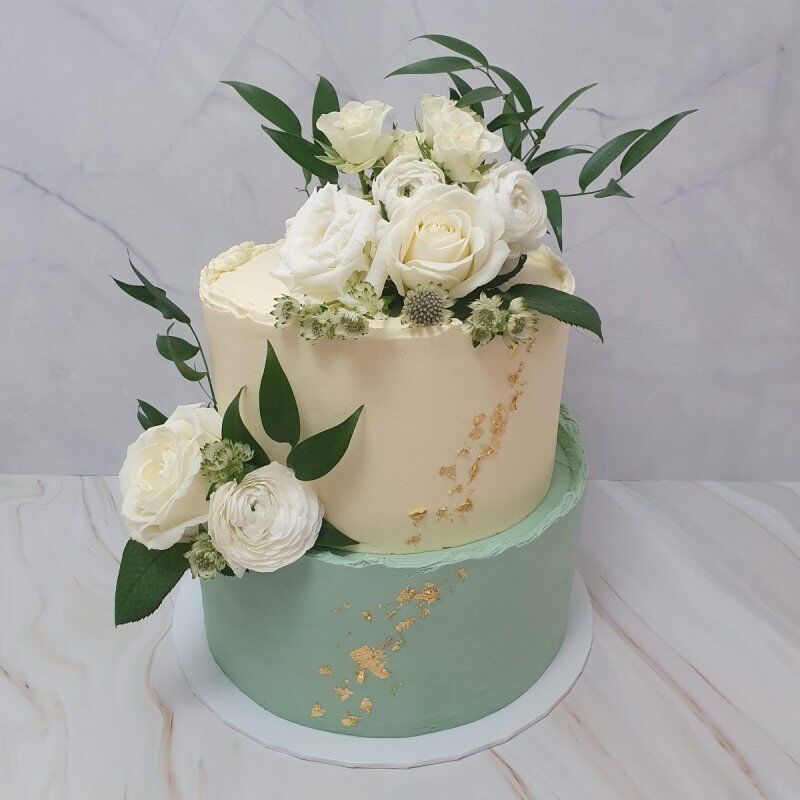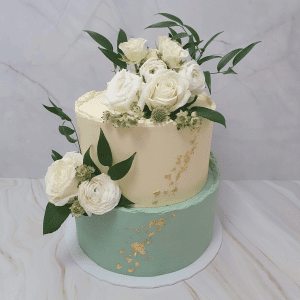 Marie Makes can help
If it's still all a bit much or you don't have the time to master this technique, then we can help! Order one of our off-the-shelf celebration cakes or get in touch about a bespoke cake. We'll make the perfect cake for you AND deliver it for free (within Milton Keynes). Check out some of our previous cake creations to see what we can do for you.

Hi, I'm Marie and I love to make cakes! I started baking professionally after I was made redundant during lockdown and decided it was time to do what I love for a living. I've got many years of experience making cakes for family and friends and can't wait to make them for you too! I also want to share tips and tricks from all I've learned over the years, so I can help you on your baking journey too.