Vegan Cakes – Delivered in Milton Keynes
Vegan cakes that are super delicious and delivered to your door, for any occasion. Marie Makes has worked hard on perfecting the recipes and most can't even taste the difference!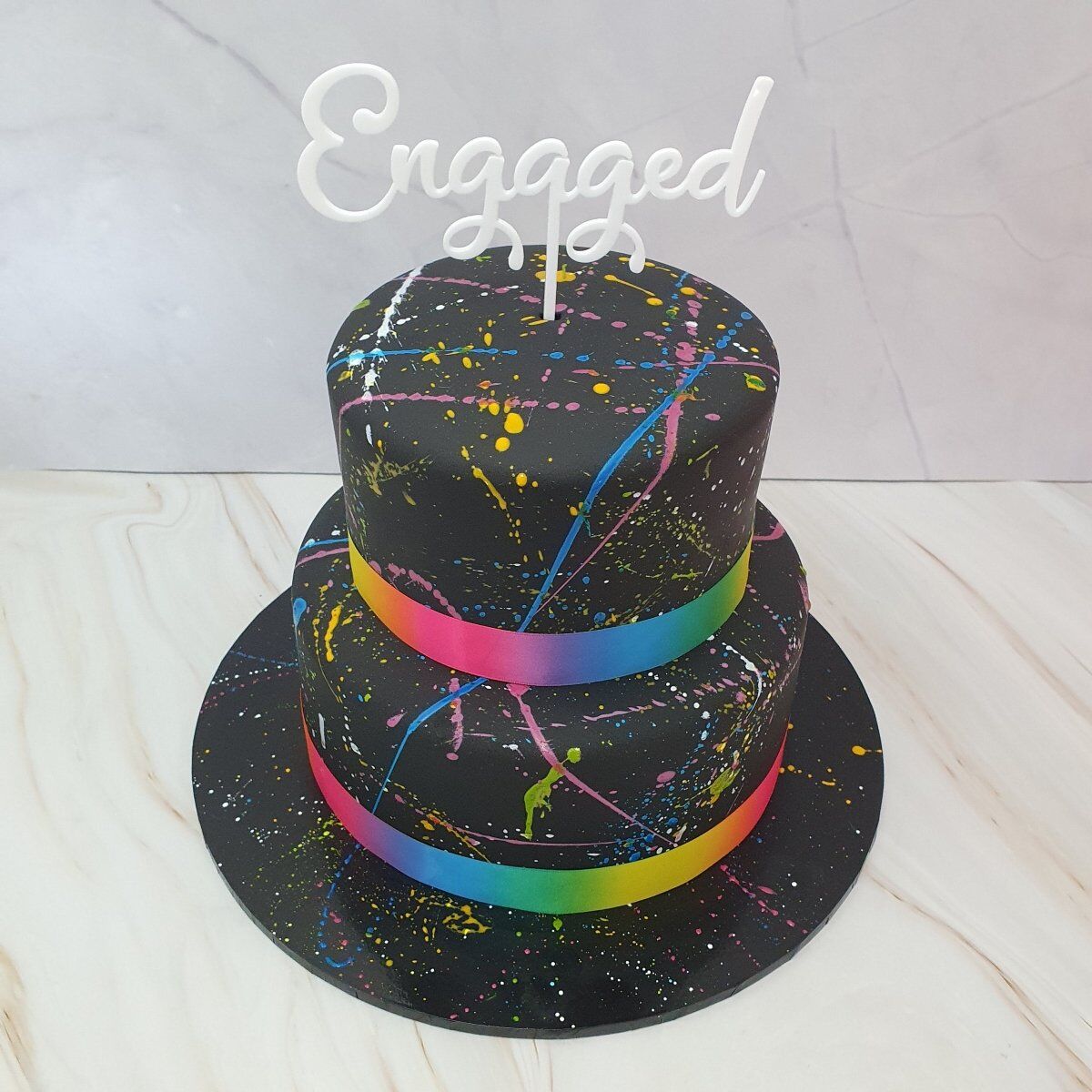 Every cake is unique to you and beautifully bespoke
Cake delivered when you need it, at no extra cost
Always get the cake you want, when you want it
Only the best ingredients to tickle your taste-buds
All packaging is compostable and we reduce waste
From vegan cakes to egg-free cakes and all other allergen-free cakes, at Marie Makes we want to make sure everyone can enjoy a delicious cake for their celebration! All of our cake flavours are available in a vegan and egg-free version. We want to make sure you have the widest choice of the most delicious flavours regardless of dietary requirements and allergies.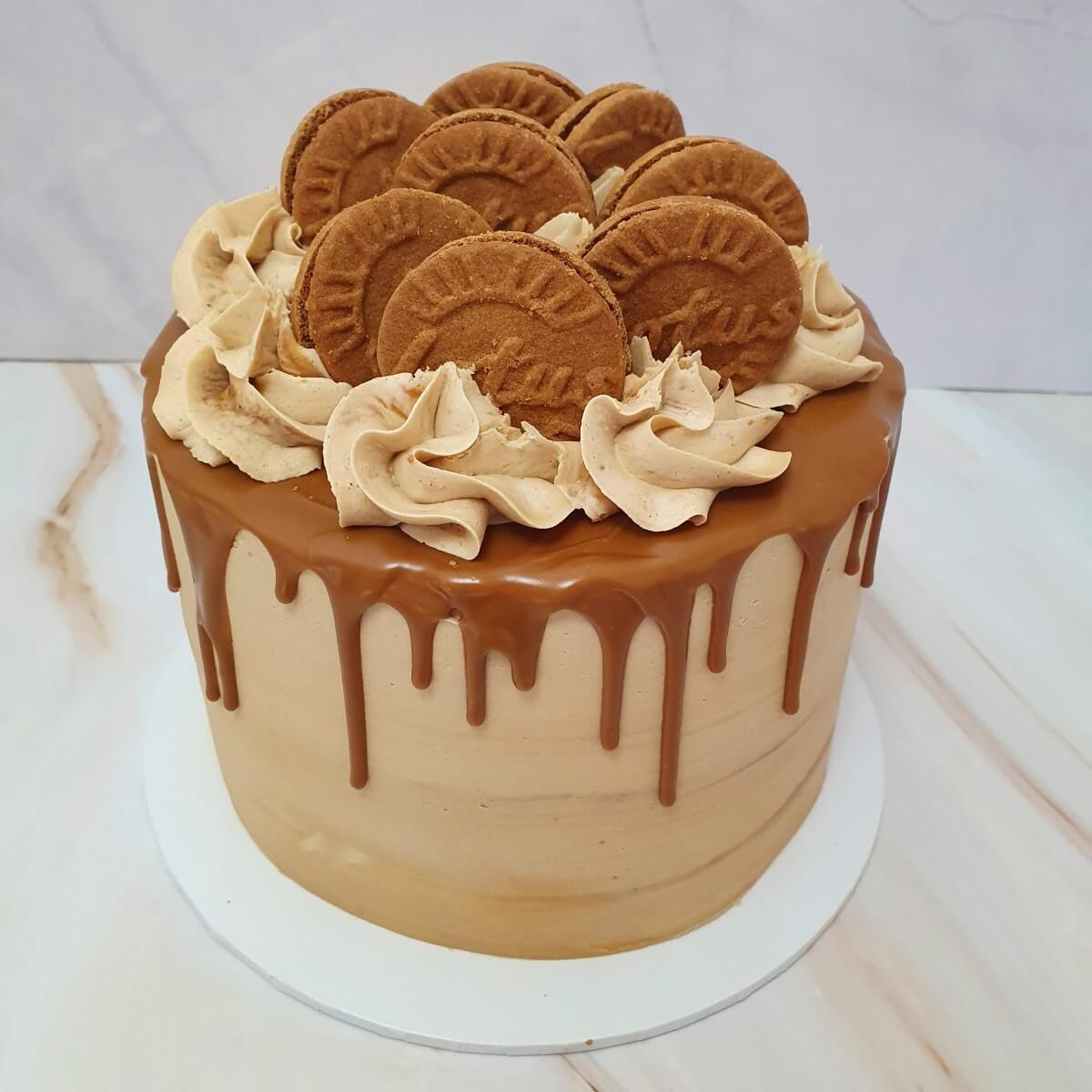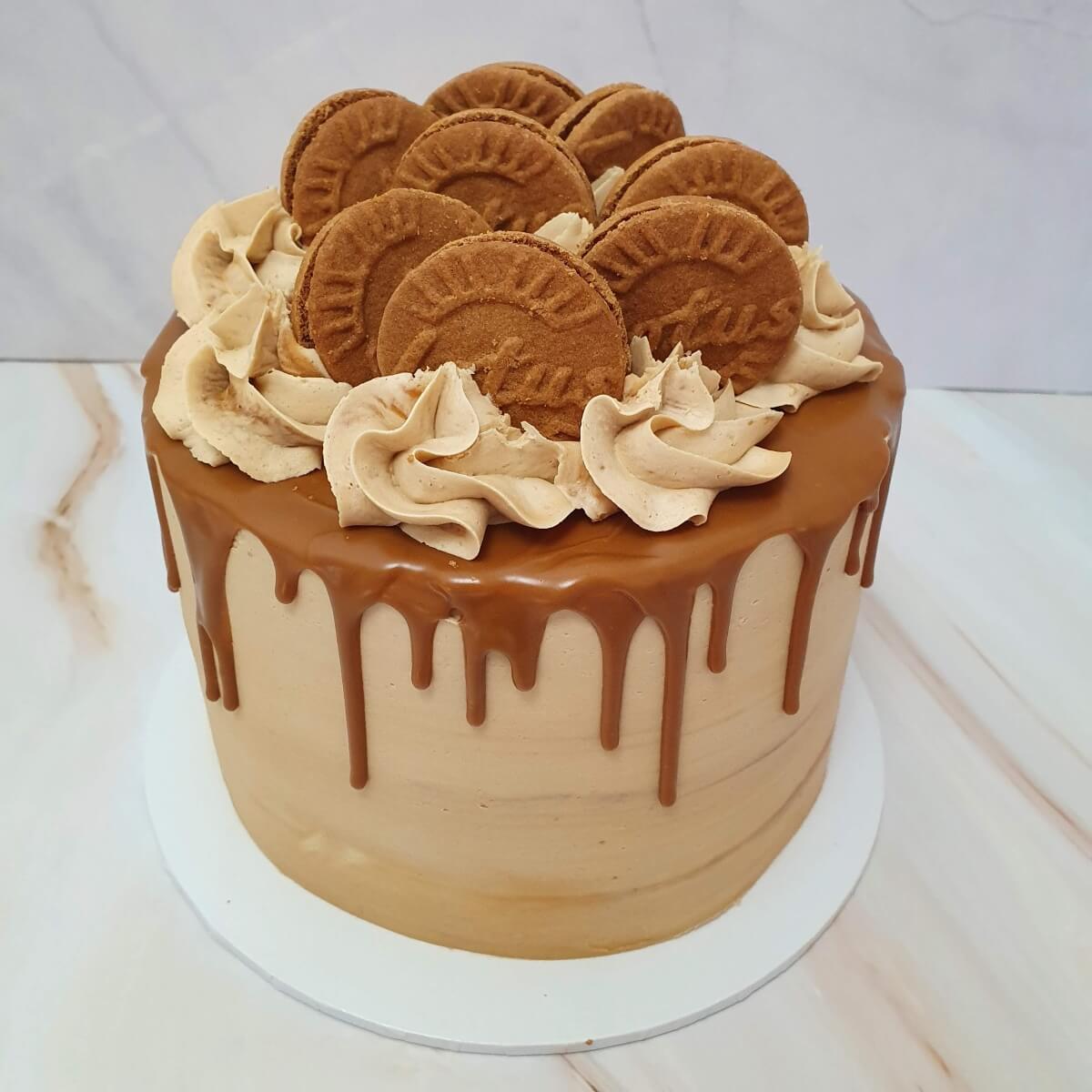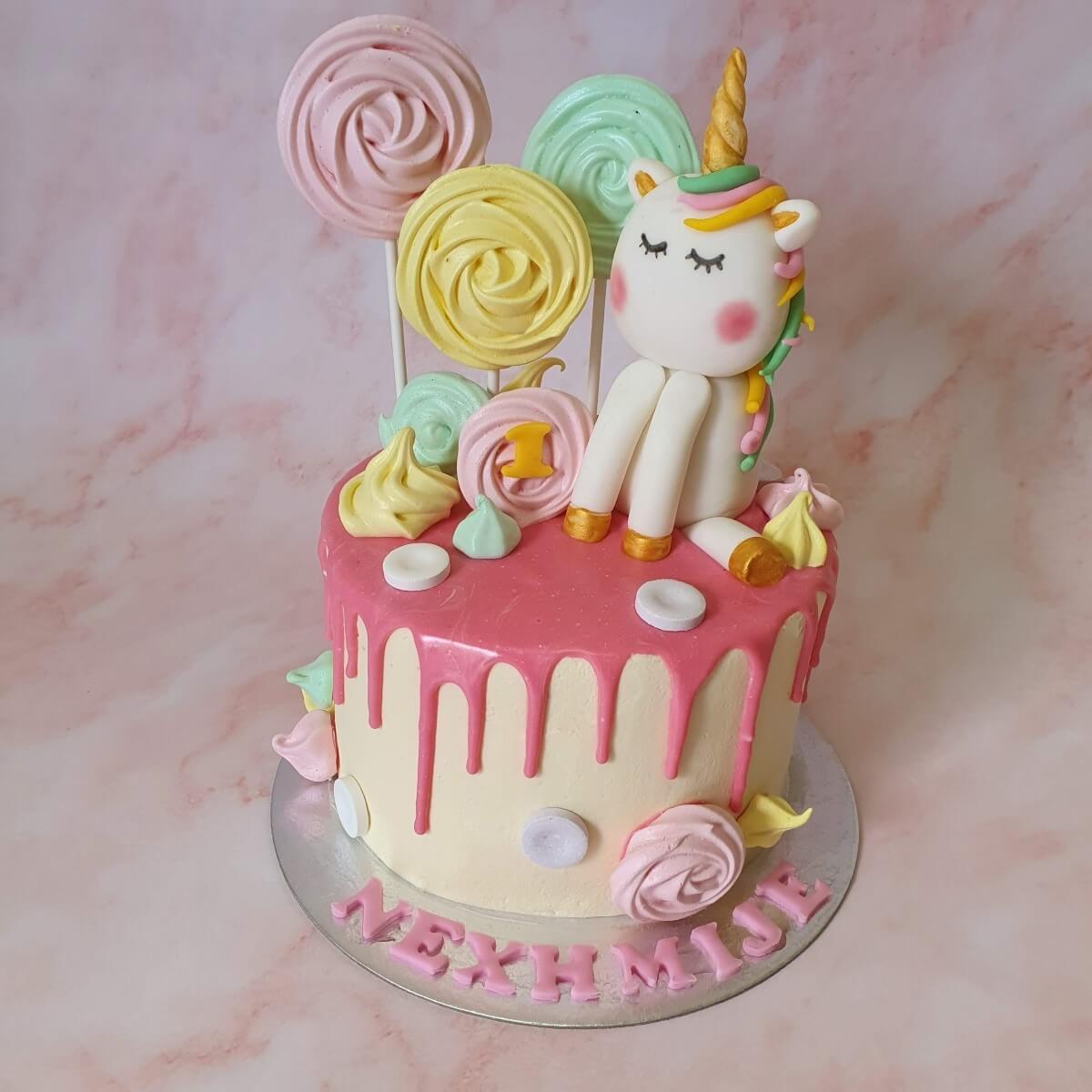 We make all vegan elements from scratch, so vegan drips, vegan meringues and vegan buttercream are all available for your cake. Whatever style of cake you'd like, we'll work to make sure we can include all decorations in a vegan version just for you.
We pride ourselves on making delicious and stunning vegan wedding cakes and vegan cakes for all special occasions. From vegan engagement cakes to vegan graduation cakes, we've got your dietary requirements covered for any event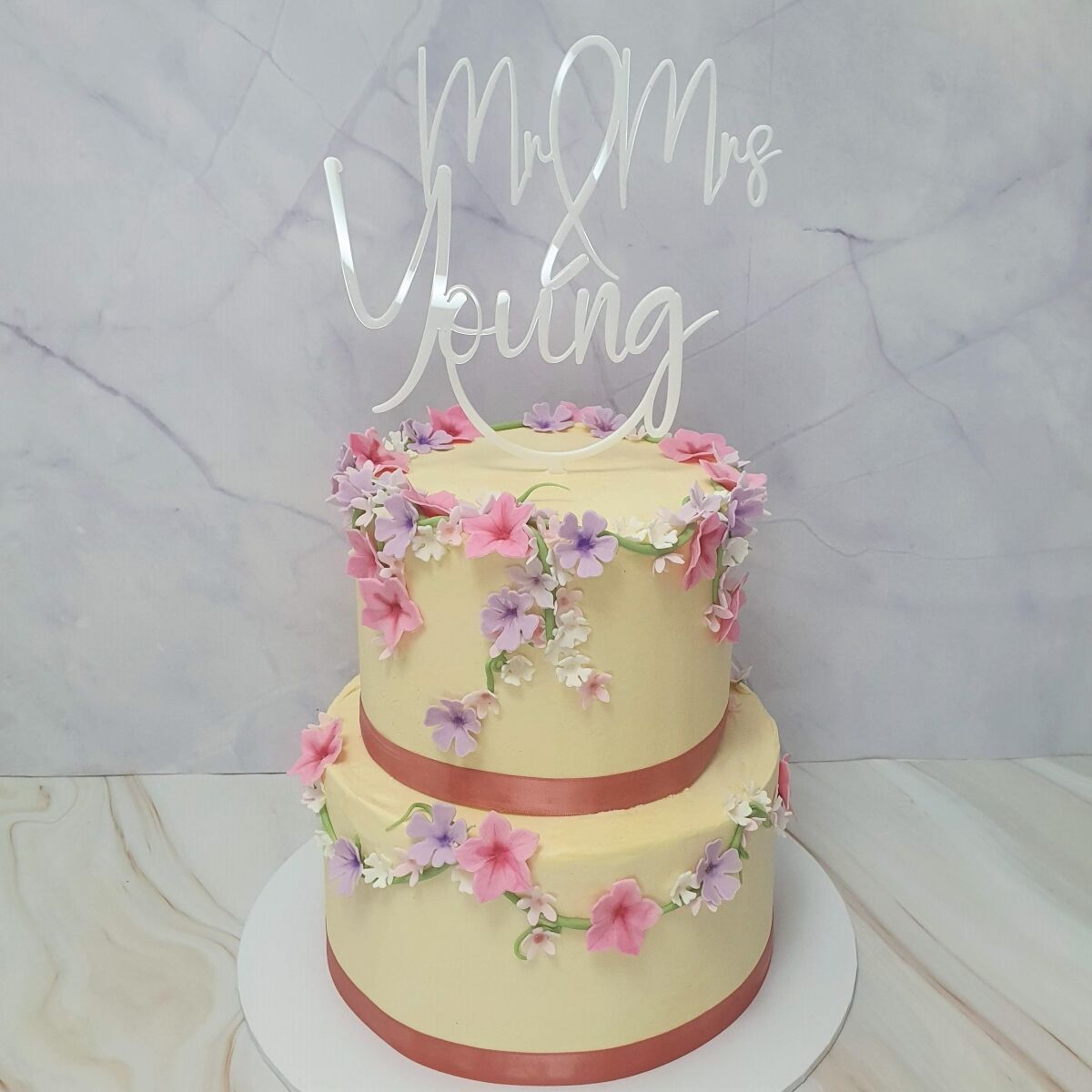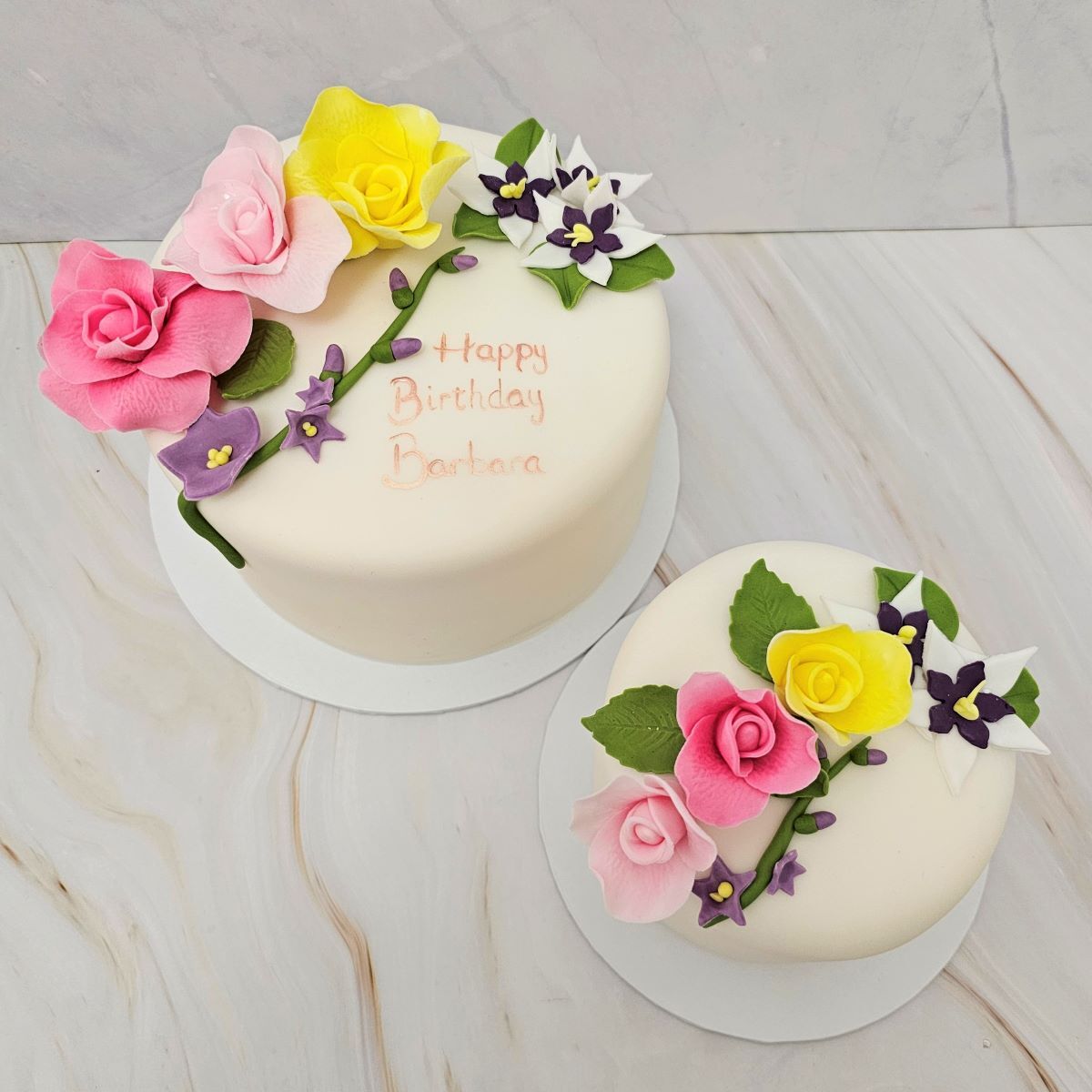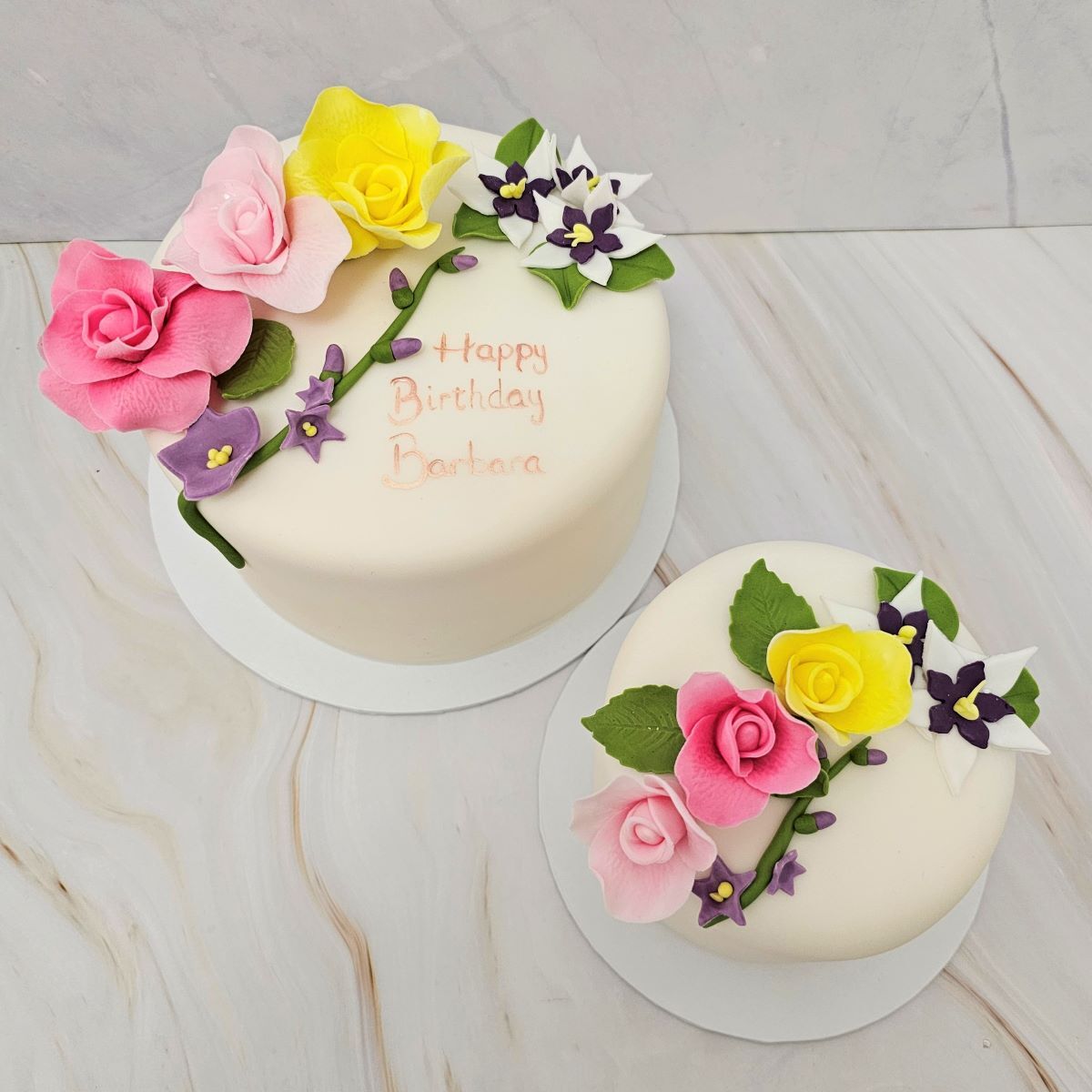 Perhaps not all of your guests are vegan. Why not add a matching vegan cake or cupcakes to your order, so you can cater for all dietary needs? We can make beautiful matching cakes for your vegan friends and family while having the main cake in a non-vegan recipe.
As well as off the shelf, Marie Makes can design a bespoke vegan cake for your occasion, whether its a birthday, anniversary or wedding! Fill in the form below and Marie will get back to you with a quote.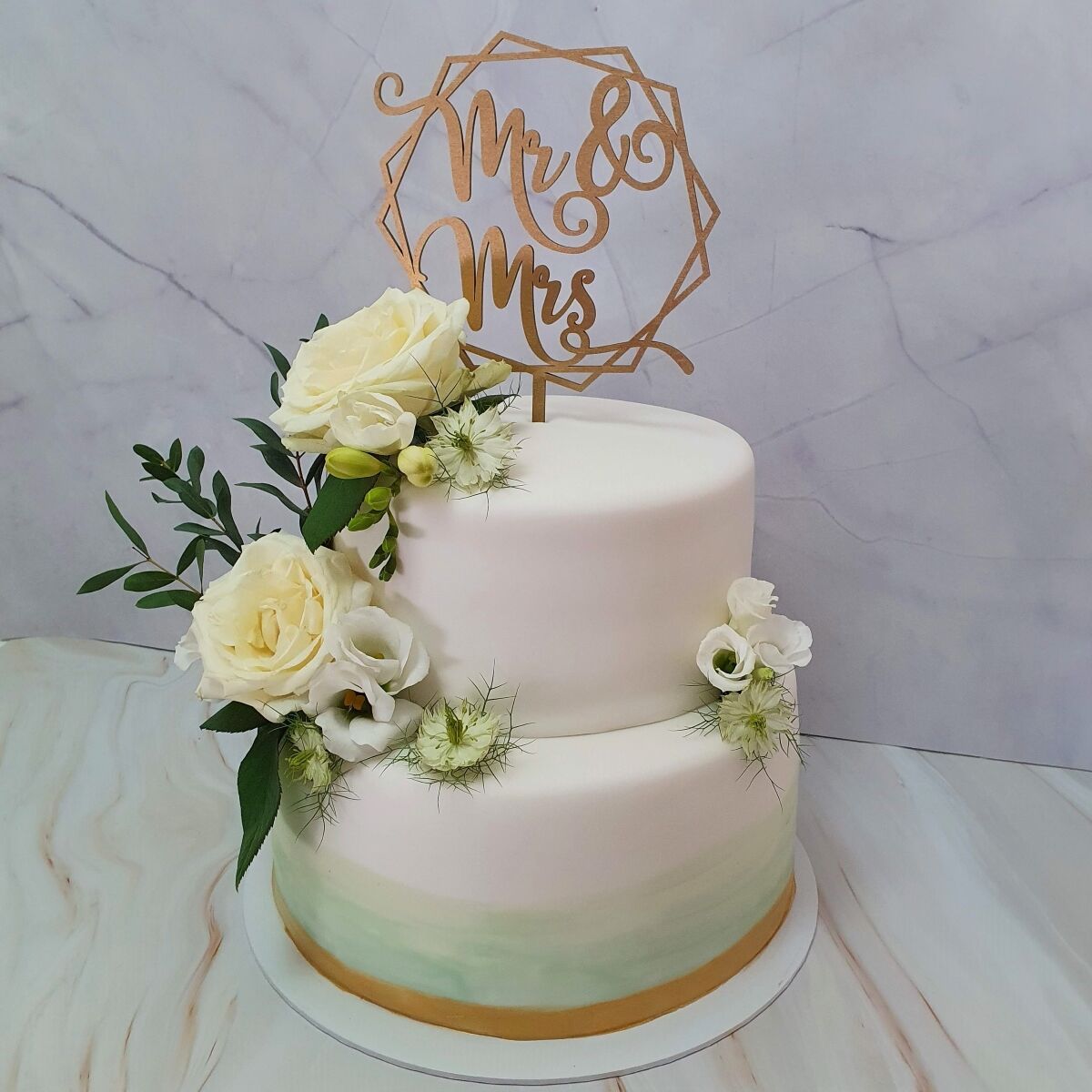 We got our wedding cake from Marie and I cannot recommend her highly enough!! Marie is very enthusiastic and passionate about what she is doing which becomes apparent on her work. Marie took the time to understand what we were after, gave us her suggestions and was patient enough until we found out what we wanted. She is very pleasant to talk to, responsive and easy to do business with. Overall outstanding service, comms, cake and energy! Thanks Marie!

Marie made our baby shower cake, which went down a treat, so when we had another occasion I knew we would order from Marie again. It was very easy to order with Marie and she was super quick and responsive. Everyone enjoyed her cake (as much as we didnt want to share!). Thanks again! 🙂

Absolutely fantastic. Marie is so lovely and she made the best cakes for us. We were so pleased. She made a valentino handbag cake that looked stunning. Also really loved the fact that Marie is so personable. Thank you so much Marie. Your cakes are divine. Sima McGuigan

Karen Featherstone
2021-11-02
Ordered my husbands 40th birthday cake from Marie Makes. The cake was delicious and full of his favourite Cadbury's chocolate. Really good value for money and was exactly what I was wanted.

Marie very kindly made our wedding cake, a fantastic 3-tiered lemon drizzle! It was so delicious and just perfect! She was extremely kind, prompt and passionate about her work, and was so helpful in helping us choose the design. We received some taster cupcakes which really helped us to have the confidence we had made the right decision, she also filled our dietary requirements perfectly. The wooden topper was excellent! I would thoroughly recommend for any occasion cakes, especially for a wedding!

Absolutely delighted with my wife's 50th birthday cake. Stumbled across Marie's business while searching on Google. Marie was really helpful and communication was great. Overall a really good service and most importantly the cake went down a treat with my wife!

The cake was amazing!! I had to tell people it was a cake 😂😂 my son would not let us eat it for two days. He loved it so much. Thank you

My husband's 50th birthday cake was fantastic. I sent Marie a picture of what I wanted and she made it even better! It tasted delicious and was gone in two days (and there are just two of us). On top of being very friendly Marie delivered it to my work which was extremely helpful. I highly recommend and will definitely use Marie Makes again!

Outstanding service with a beautiful cake. Taste and texture was perfect and made vegan as well! Highly recommended and we will definitely be buying our future vegan cakes from Marie 🙂 Thank you!

My son is lactose intolerant and he's extremely fussy with cakes. Its hard to find one he actually likes. I asked on social media for reviews and got loads of recommendations back. After much research of experience and looking at the previous cakes had been made i chose to go with Marie and I'm ecstatic I did. The cake was beautifully made and most of all the birthday boy and friends thoroughly enjoyed it.
All allergies and intolerances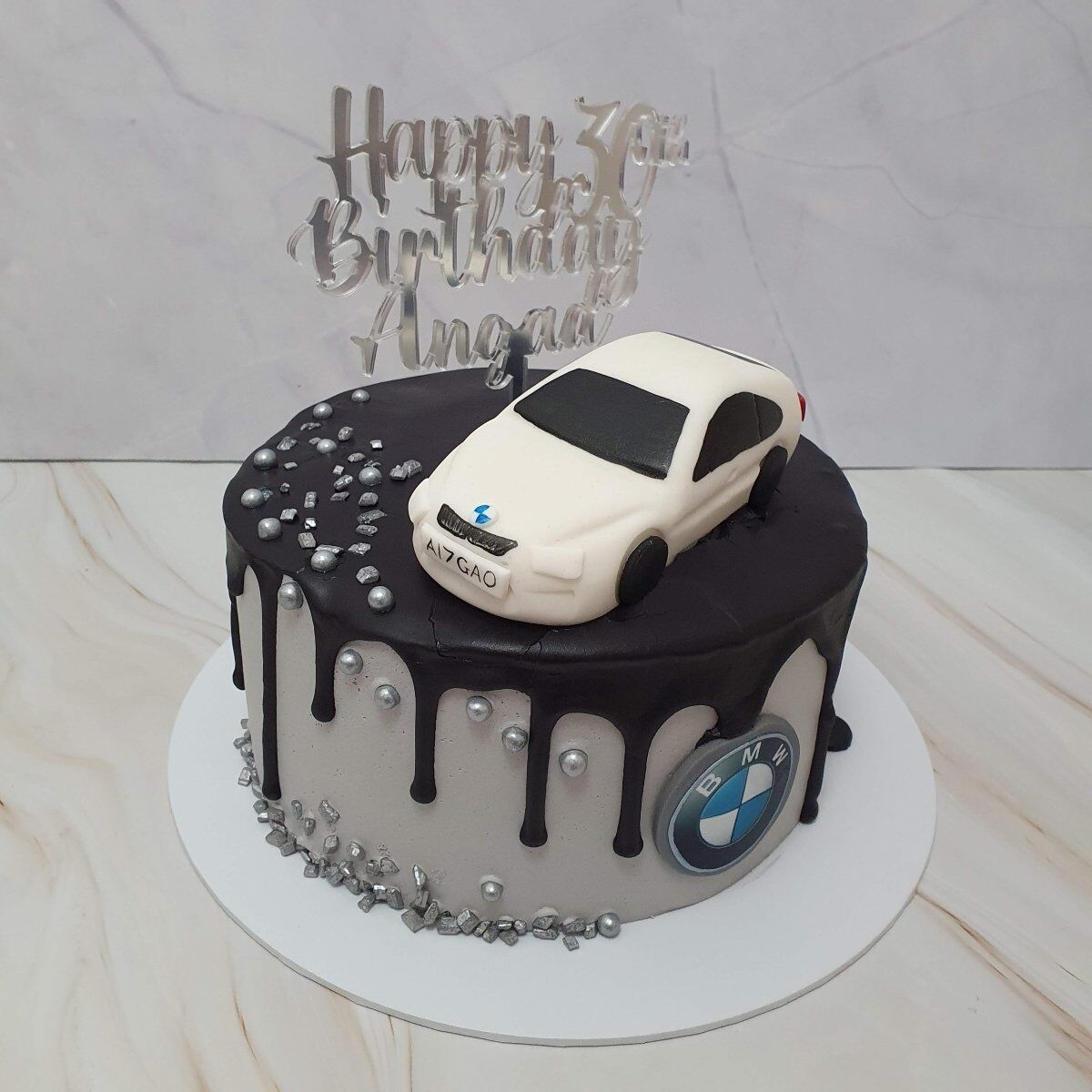 While we love to focus on our delicious vegan bakes, we don't want anyone to be left out! We create yummy dairy-free, egg-free, gluten-free and soya-free cakes and bakes as well. We'll do our best to cater for any allergy or dietary requirement and have tackled some rather obscure ones in the past! Our passion for bringing you delicious cakes means we want to cater for everyone.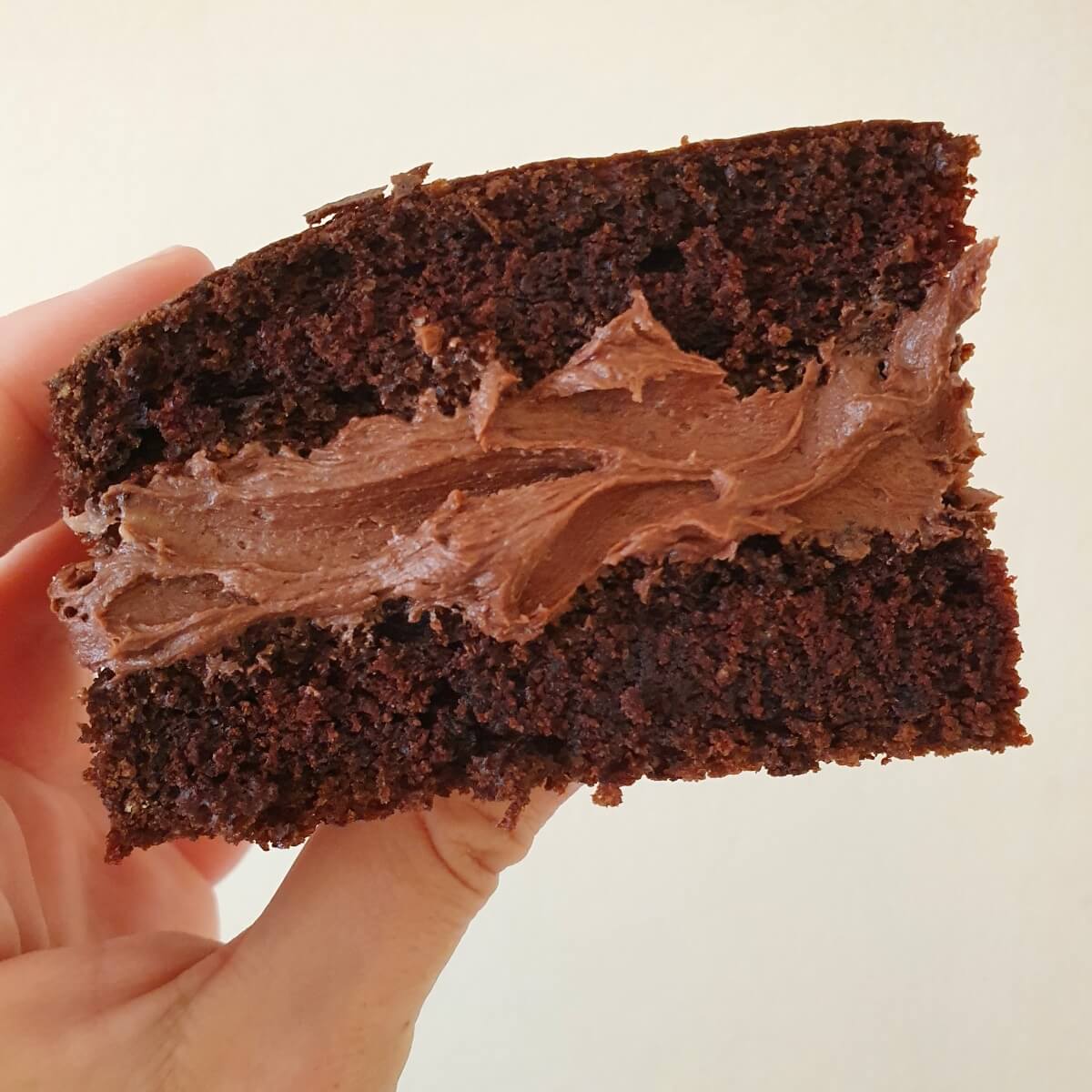 It's not just about creating delicious vegan cakes for you to enjoy, but also making vegan cakes easily accessible to home bakers too! We've got a range of simple, delicious vegan and eggless recipes available on the blog if you fancy having a go at vegan and egg-free baking yourself.