This wonderful recipe comes from one of my favourite blogs, Long Distance Baking. They make an utterly delicious Angel Food Cake Recipe that they've agreed to let me share with you all here. When you love baking as much as me, you're always on the hunt for the best recipes and new things to try. I check out as many blogs as I can to make sure I'm always getting the best! I can highly recommend Long Distance Baking for some really fun new recipes to try.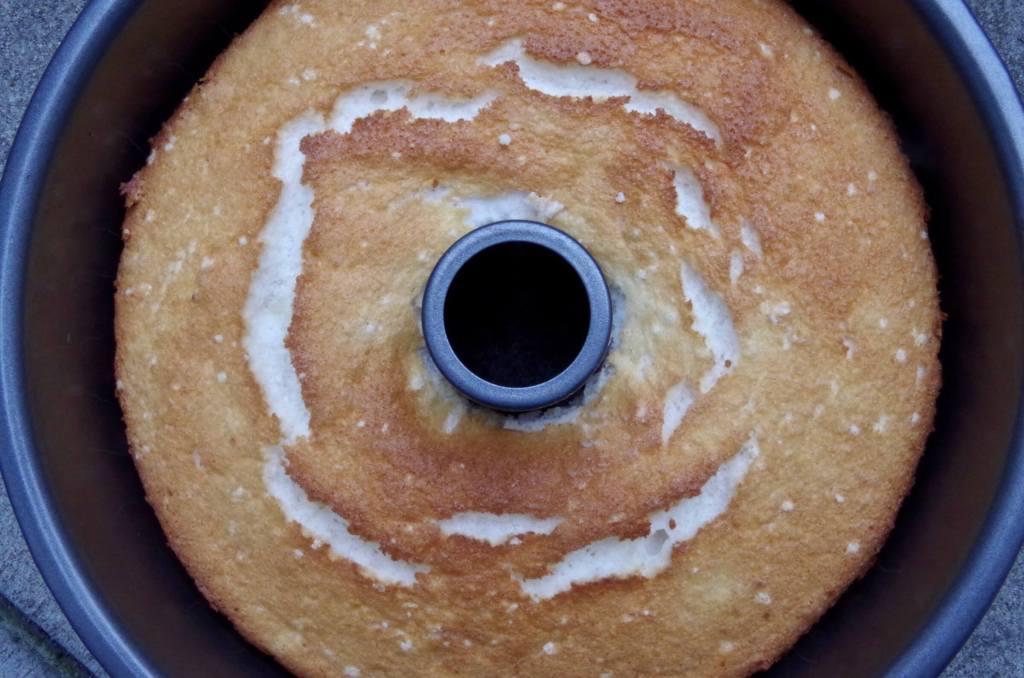 What is angel food cake?
In the UK we just call it angel cake, and you often see it in supermarkets with a yellow, pink and white stripe through it. You know, those rectangular cake blocks that you see on the shelf with all the "classics" that your grandma loves. Well, try not to judge angel cake on that childhood experience at granny's house. This is a recipe for a delicious version that will make you forget the odd pink and yellow supermarket stuff.
The main feature of an angel food cake is that it's extra light and fluffy because it includes lots of whisked egg whites. These give angel cake both the light texture and keep it moist and delicious. It's got a clean vanilla flavour and is one of my all-time-favourite cakes. The original angel food cake recipe comes from the US and gets its name because of this heavenly texture.
The best angel food cake recipe
As this cake originates in the US, where better to get the recipe than from these lovely American ladies at Long Distance Baking? I've tried a lot of recipes for angel food cake, and while it's a seemingly simple cake, there are always so many recipes out there it's hard to pick the best. I've baked A LOT of different recipes over the years and this is absolutely my favourite.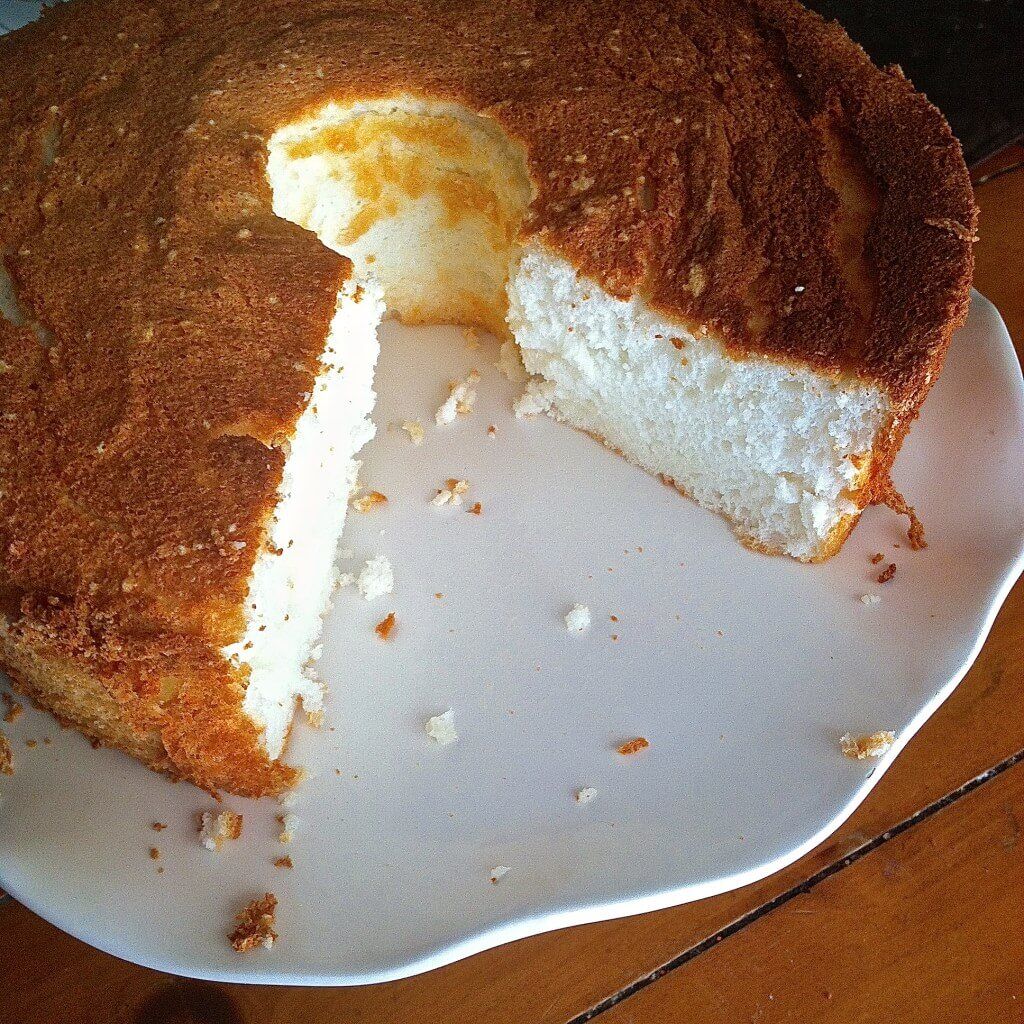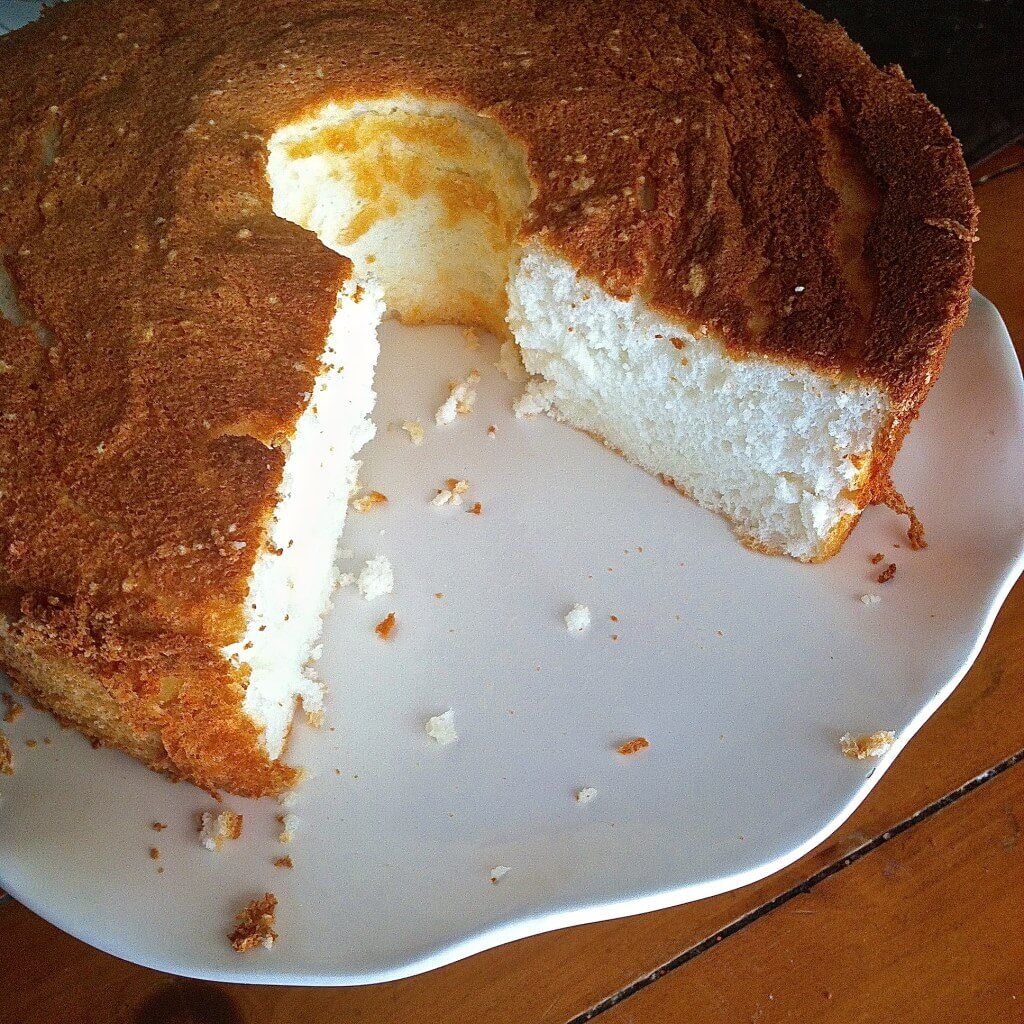 Recipe
Ingredients
120g plain flour
75g icing sugar
1/4 tsp salt
10 egg whites (room temperature)
1 1/2 tsp cream of tartar
170g caster sugar
1/4 tsp vanilla extract
Method
Pre-heat your oven to 180C before you do anything.
Prep all the dry ingredients by whisking together the flour, icing sugar and salt and set this aside for later.
Beat the egg whites with an electric mixer until they're frothy and then add cream of tartar. Carry on beating them until they form firm peaks. Don't go as far as stiff peaks, that's a bit too much!
Slowly mix in the granulated sugar, adding a spoonful at a time and make sure it's all mixed in well before adding the next spoon.
Add the vanilla extract and beat on high until everything is combined.
Fold the dry ingredients into the egg mixture by hand, gently, until combined.
Pour into an ungreased angel food cake pan.
Bake at 180C for 35-40 minutes, until the outside is golden brown.
Turn the cake pan upside down over a bottleneck to let it cool.
Gently scrape around the sides with a knife to loosen it. Turn it upside down and the cake should release.
How to serve angel food cake
You can serve angel food cake plain, or add any topping you fancy. I love a slice with a nice fruity compote, or a little swirl of light buttercream on top. You can treat it like a scone with some jam and cream, but remember not to overdo it as it's a lot lighter than a scone and can't take too much topping! It's a great classic cake to serve with an afternoon cuppa while you're having a chat with friends. Give it a try and let me know how you get on in the comments!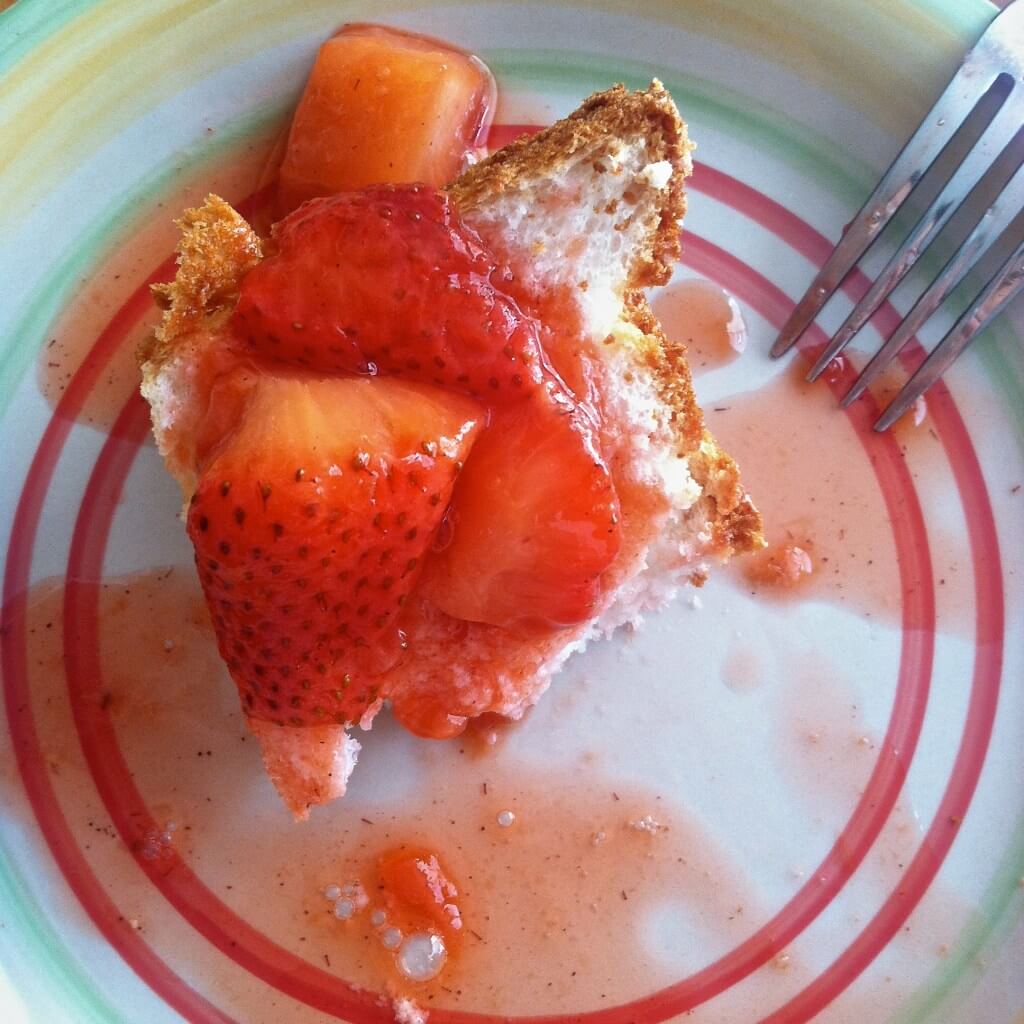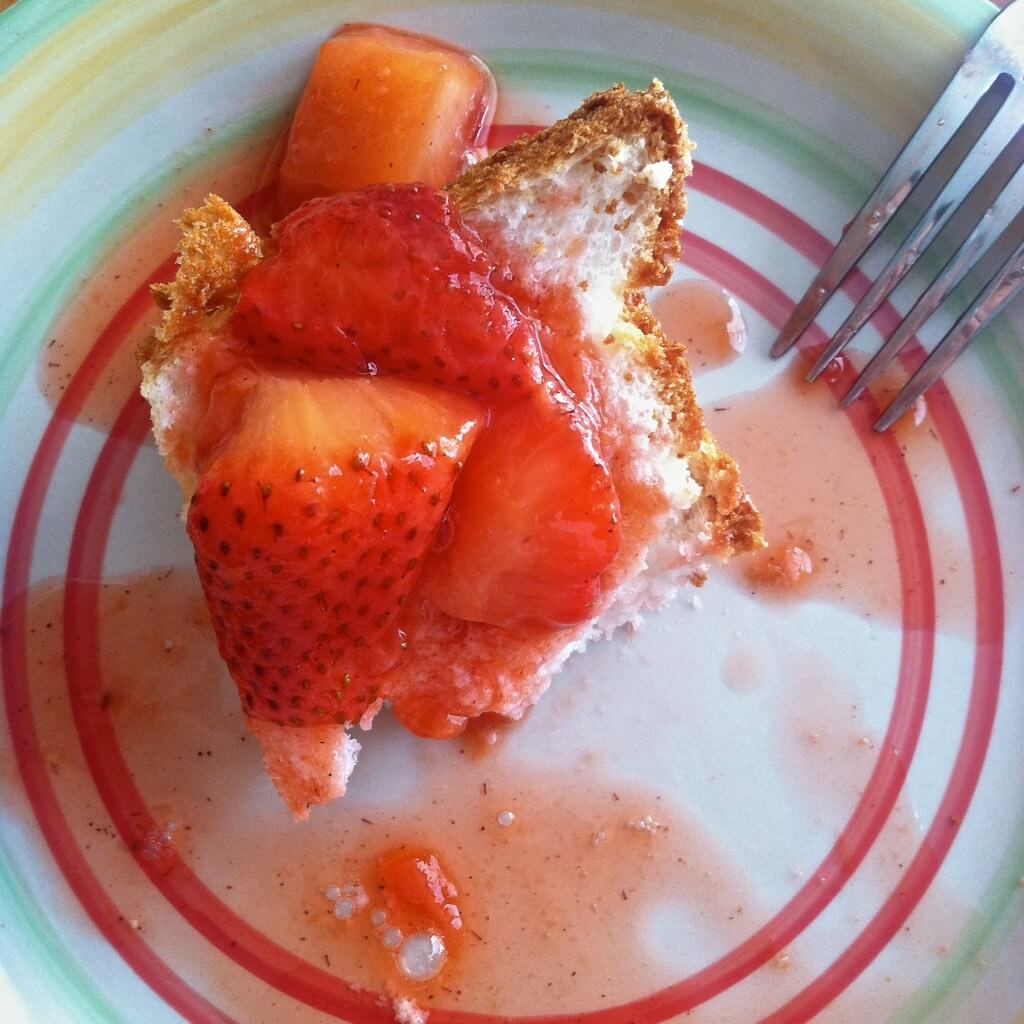 Tips and tricks for the best angel cake
Don't forget, just like any cake, baking angel food cake can have its challenges. There are a few basic steps you can follow when you bake to make sure it's perfect every time. Check out my other tips to avoid a wet cake centre, stop your cake from collapsing, avoid a dry cake and show you how to get the perfect rise. And if you have any questions or need advice, you can always get in touch. I love helping other bakers and sharing tips!

Hi, I'm Marie and I love to make cakes! I started baking professionally after I was made redundant during lockdown and decided it was time to do what I love for a living. I've got many years of experience making cakes for family and friends and can't wait to make them for you too! I also want to share tips and tricks from all I've learned over the years, so I can help you on your baking journey too.