Why is my cake wet in the middle?
When a cake is wet in the middle it is because the edges have cooked faster than the centre. This happens because of the way the cake cooks naturally in the tin – the sides of the cake tin heat up first.
There are two ways you can work around this:
1. Use baking strips to avoid a wet cake
The best way to overcome the problem of a cake cooking unevenly is with baking strips. Now, you may not have heard of these, but I always use them to bake my cakes. Baking strips are just strips of fabric or insulated foil that wrap around the edge of your cake tin and stop the edges of the tin from getting too hot too quickly. This stops the edges of your cake from cooking faster than the middle, therefore avoiding a wet middle.
You can buy baking strips online, but you can make your own at home, as they're quick and easy to fashion and you can reuse them. Here's how to make your own baking strips:
Grab a piece of foil long enough to wrap round your cake tin with a little extra to fold it over at the ends to secure it. It should be 3x as tall as your cake tin, so you can fold it in three, lengthways.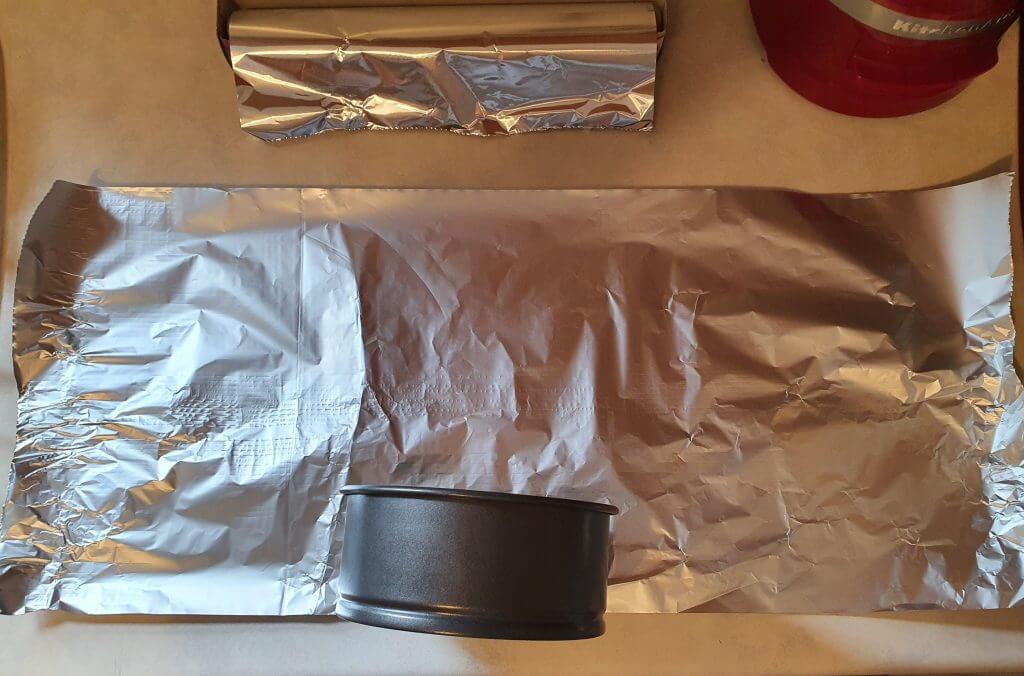 2. Now get a piece of kitchen paper the right size to wrap around the edge of your cake tin. Simply wet the kitchen paper, wrap the foil around it (this is where the 3x lengthways fold comes in) and use this strip to wrap the edge of your cake tin.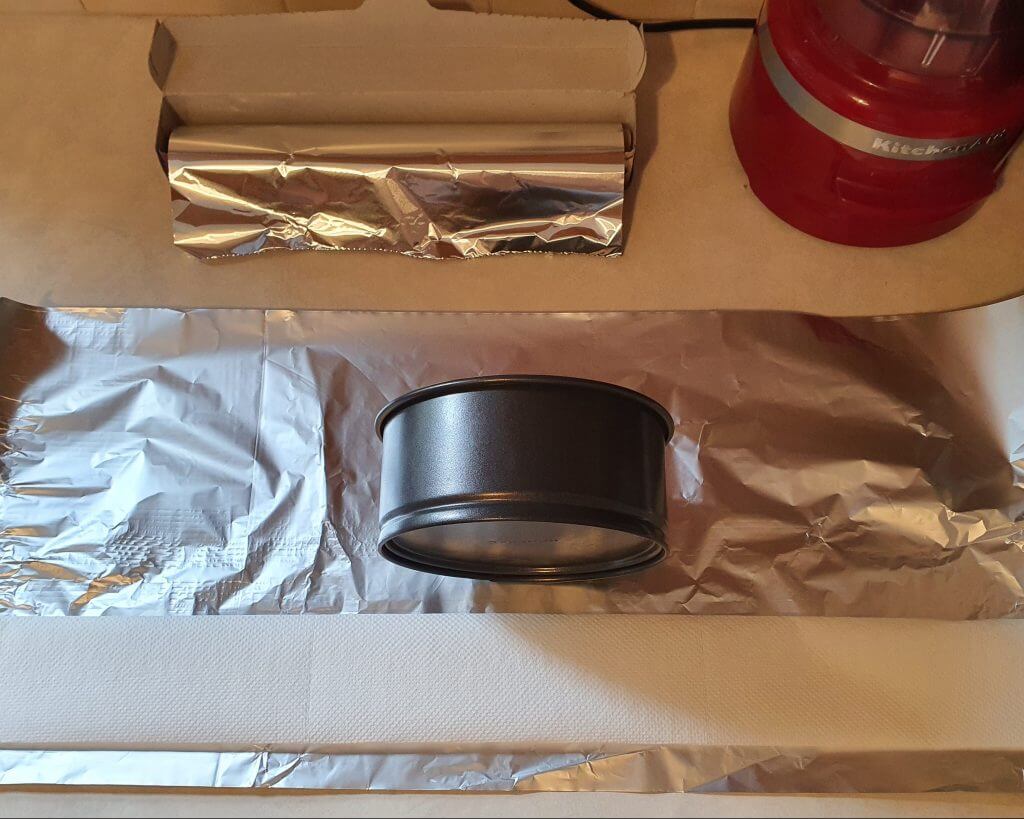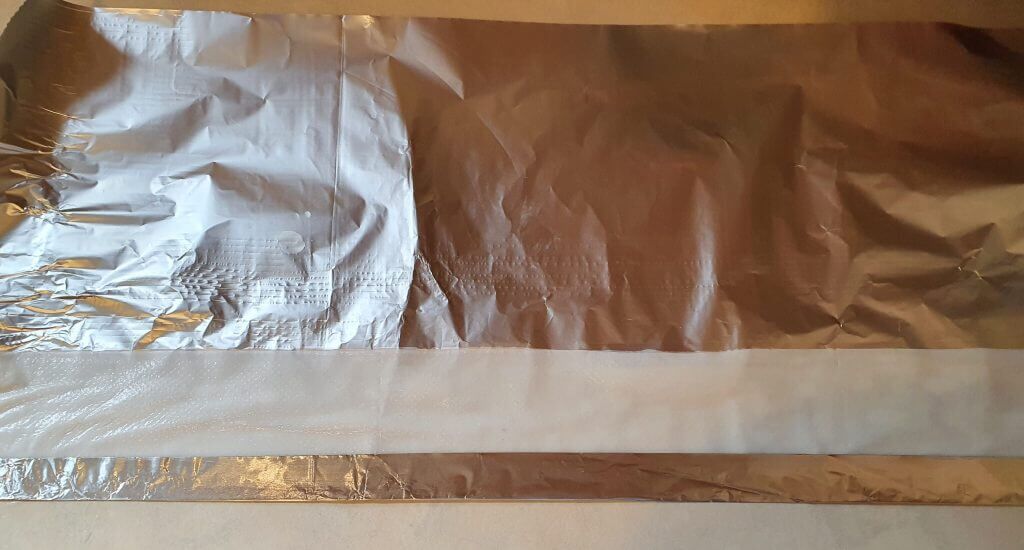 3. The little extra length gives enough to join the edges of the foil/paper strip together so that it doesn't slide off the outside of your tin.
Voila, you have baking strips!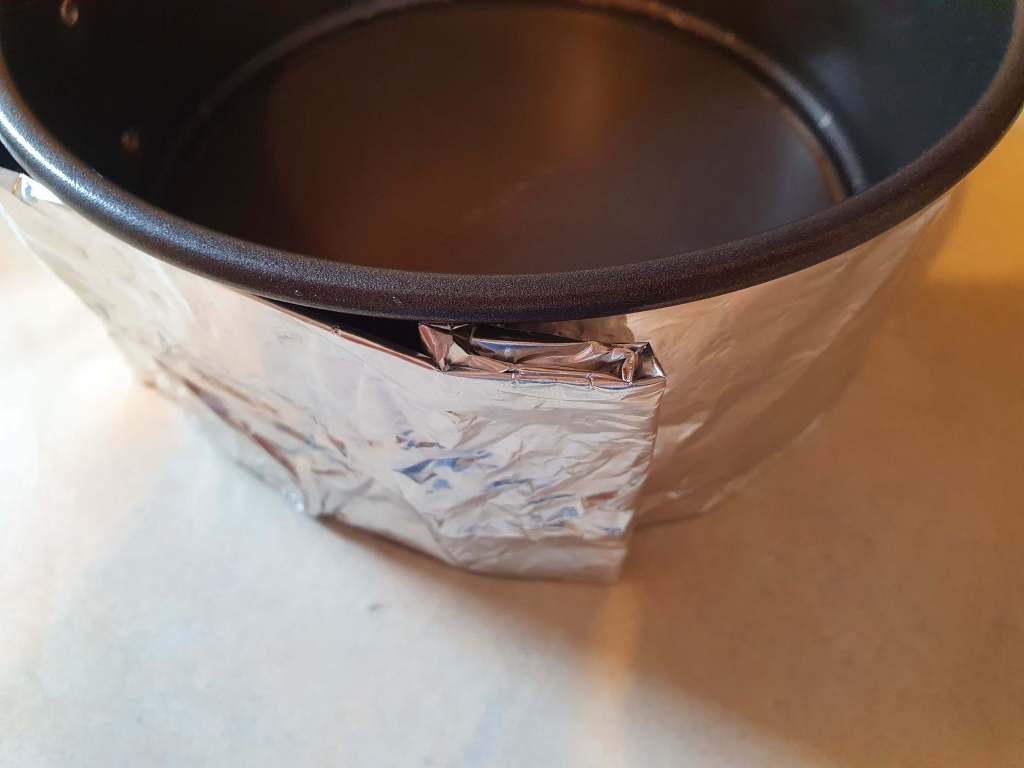 To reuse them, just moisten the kitchen paper again before each bake (mine normally last 4-5 bakes).
2. Adjusting the cooking time and temperature
Don't be afraid to adjust cooking times and temperatures to suit your oven. Everyone's oven is different and you'll get to know the quirks of your own as you use it to bake more and more. If your cake has a soggy middle, the first thing to try is bringing the temperature down a little and baking for slightly longer. I'd suggest reducing the temperature by 20 degrees and increasing the baking time for 7 minutes.
This means that it will take less time for both the edges and middle of the cake to reach the desired temperature and help them to cook more uniformly over the longer baking time. Changing your baking temperature may have other effects though, such as decreasing the amount your cake rises. Just keep experimenting, as it really is an art to getting this right.
Let us do it for you
A lot of baking is about trial and error to understand all of the different variables that can affect your cake. It takes time and practice to get it right every time. If you don't have the time, you can always order one of our off-the-shelf cakes or bakes. Let us do the hard work for you.
Or we can design your own delicious bespoke cake unique for you. Either way, you'll have perfect goodies delivered to your door every time.

Hi, I'm Marie and I love to make cakes! I started baking professionally after I was made redundant during lockdown and decided it was time to do what I love for a living. I've got many years of experience making cakes for family and friends and can't wait to make them for you too! I also want to share tips and tricks from all I've learned over the years, so I can help you on your baking journey too.