Kids' birthday cake designs come in all shapes and sizes and little ones' tastes change so frequently it can be hard to know where to start! Here we break down a few cool children's cake design themes to give you ideas.
TV and Movie Character Cakes
From TV and movie characters to classics like Peter Rabbit, every little one has a favourite. It's super easy to choose a kids' birthday cake design with a character theme as you can just add your own toy or topper to a simple homemade or supermarket cake. You could also get in touch with a local cake maker to create a whole theme for the cake around the character too. This is a great birthday cake style to suit any budget.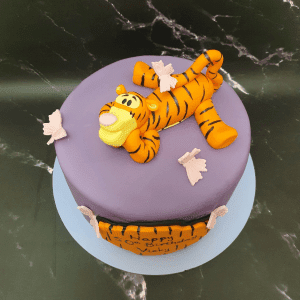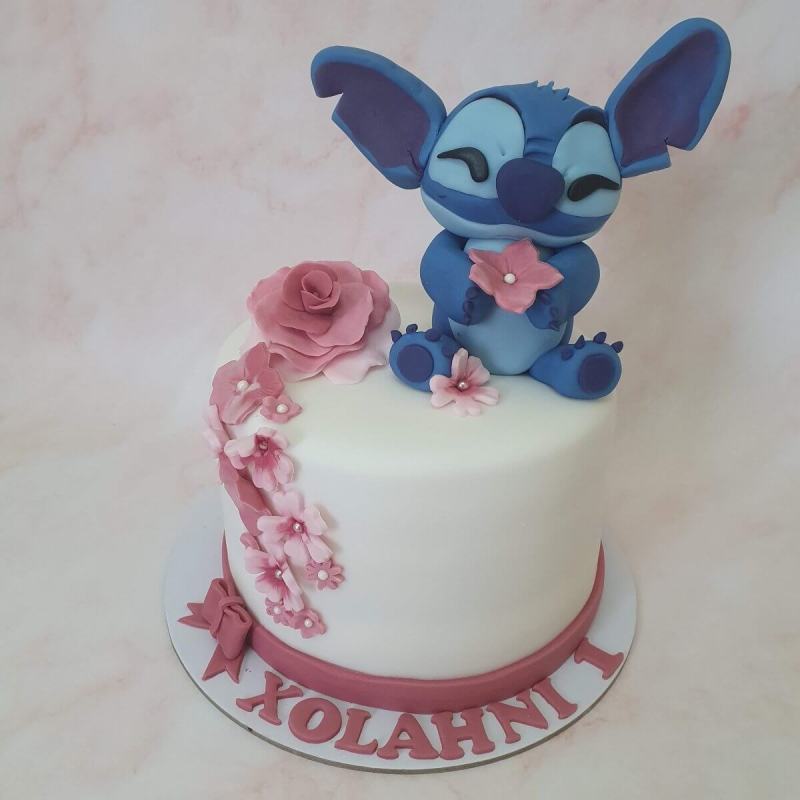 Pokémon Children's Birthday Cakes
While Pokémon are, of course, characters they're so popular and there are so darn many of them I thought they deserved their own section! So many kids' birthday cake designs feature Pokémon right now, from the simple Pokeball cake to ones with fully handmade Pokémon models and even Pokémon cards included in the design, this trend is super versatile. If your kid is into Pokémon you'll have loads of choice on their birthday cake design. Check out these Pokémon cakes for some cool ideas.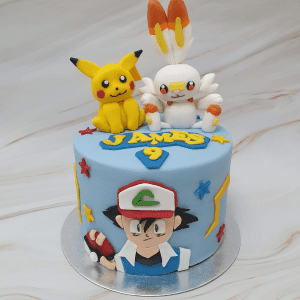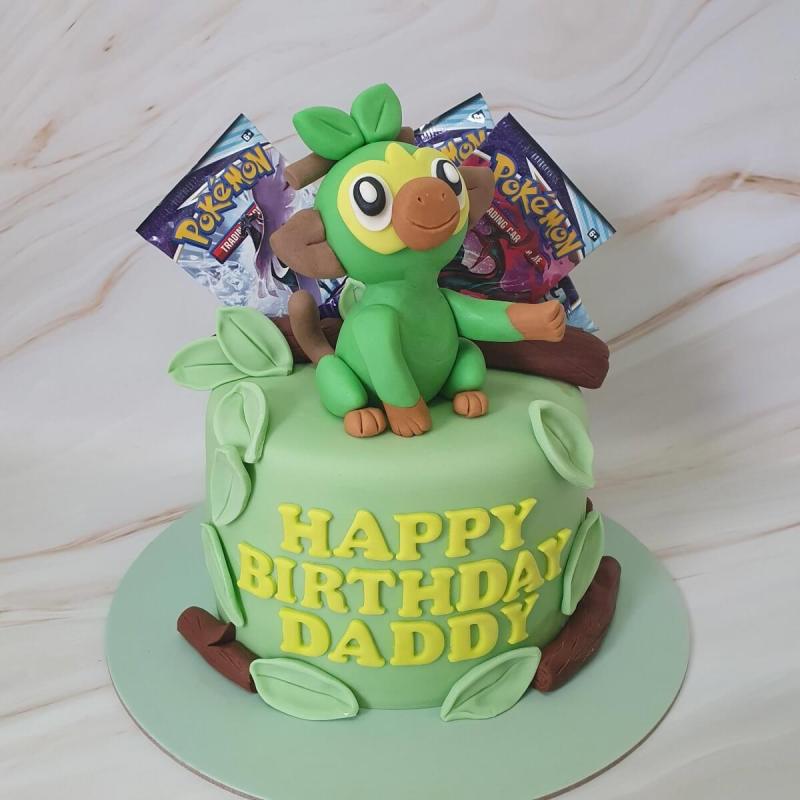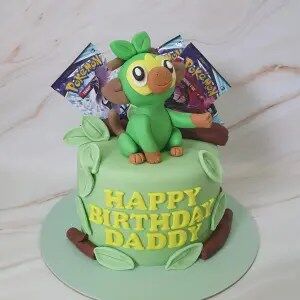 Superhero Themed Cakes
From Marvel to DC and any crossover universe in between, a classic superhero captivates lots of little imaginations. There are so many to choose from though, it's often best to include a few different characters in your little one's birthday cake design. From cakes covered in superhero emblems to a fully modelled Spider-man or 3D Hulk fist there's a lot of inspiration here. Find out your child's favourite characters and then chat to your local cake maker to see what they can come up with for you.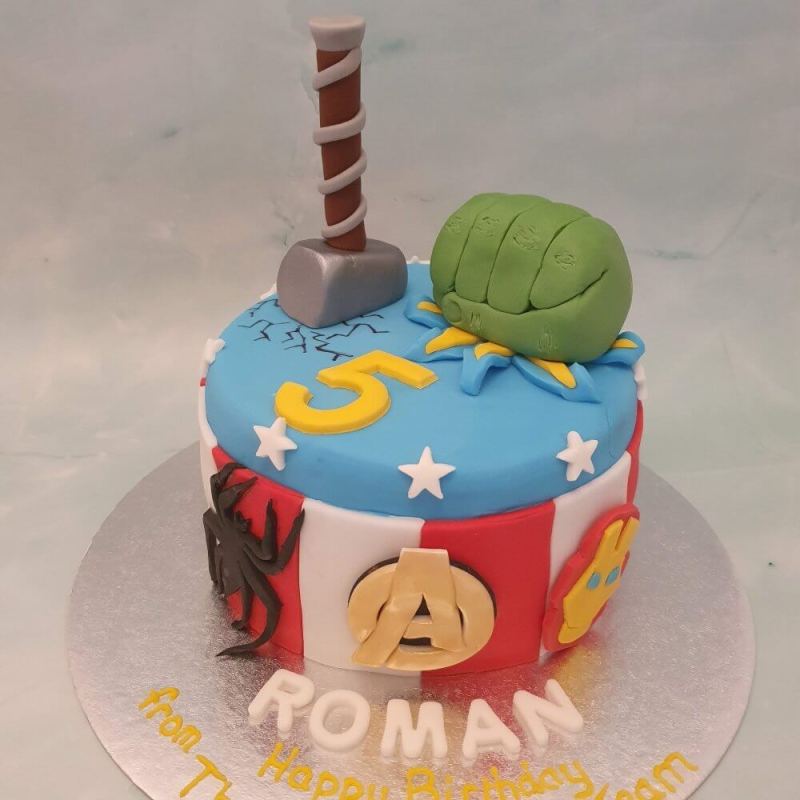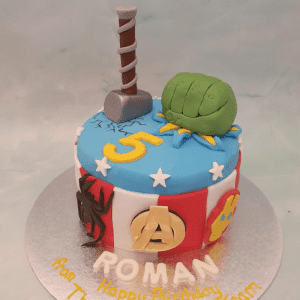 Animals Are Great For Kids' Cakes
Safari and jungle animals are a real trend in kids' cake designs at the moment. Although, any cute little critters can be great for children's birthday cakes. The handmade, edible models can be super cute or realistic and can include as many or as few animals as you like. This is a good way of adjusting the cake design to your budget too. Check out these adorable animal cakes for inspiration.
Turn Toys Into Cakes
For really little kids, they're often not into a particular character yet, but almost every child has a beloved favourite toy. Why not turn this into their birthday cake design? You could make the whole cake into a 3D replica of their toy or just have them feature in the cake design on a regular round cake. Here are a few cool examples of children's toy cakes to get you thinking.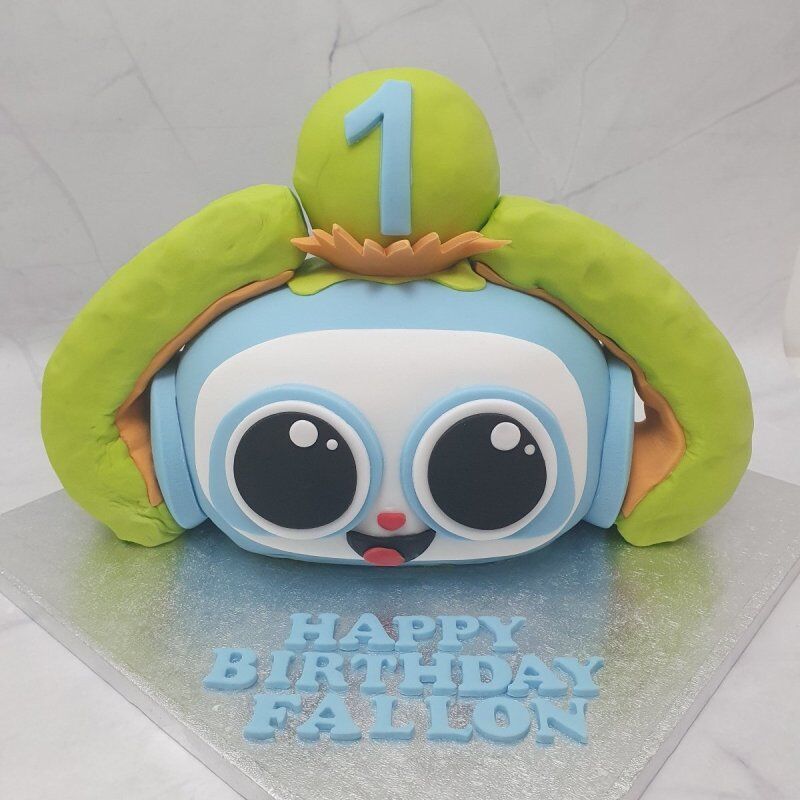 Vehicles Make A Great Kids' Cake Theme
Cars, buses, diggers and tractors all hold such fascination for little minds. They're a great theme for a kids' birthday cake as they're bright and colourful and lend themselves to any scene. Want a chocolate 'mud' cake? Great! Just add a digger churning through the mud. How about a racing car flying past a finishing flag? Or even just a regular road scene with all of the vehicles your kid could ever want driving along it? Vehicle cakes can be anything your little one wants them to be.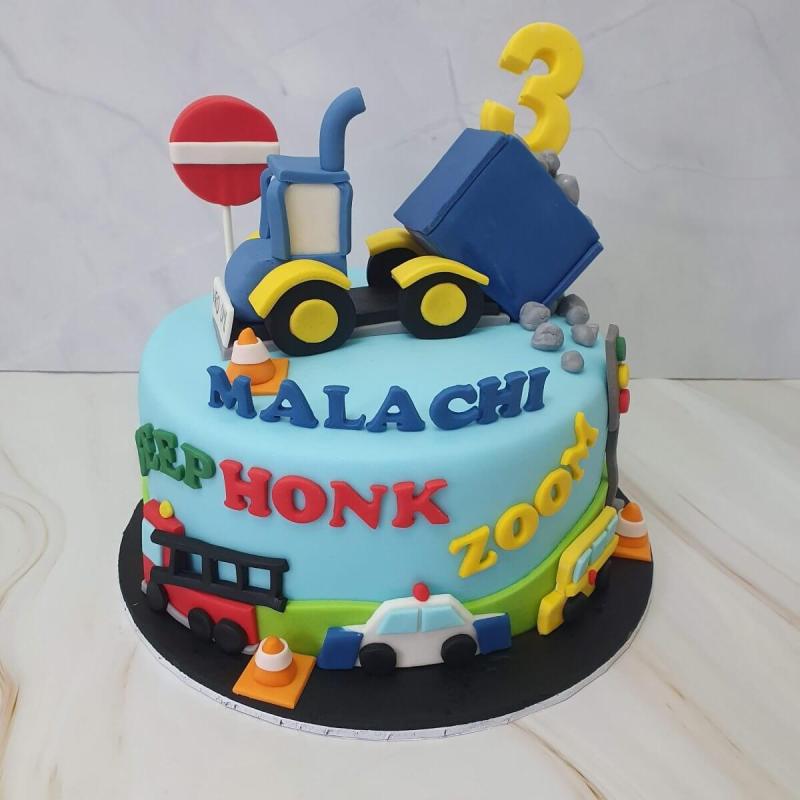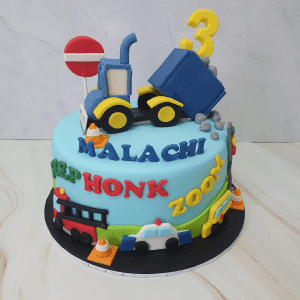 Dinosaurs Are Roarsome On Kids' Cakes
I think every child goes through a phase of loving dinosaurs and if this coincides with their birthday then go and get those dinos onto the cake! Dinosaurs can be made in any shape and colour, so it's easy to make the cake just perfect for your little one. Dinosaurs are excellent if you want a super flexible theme for a kids' cake design.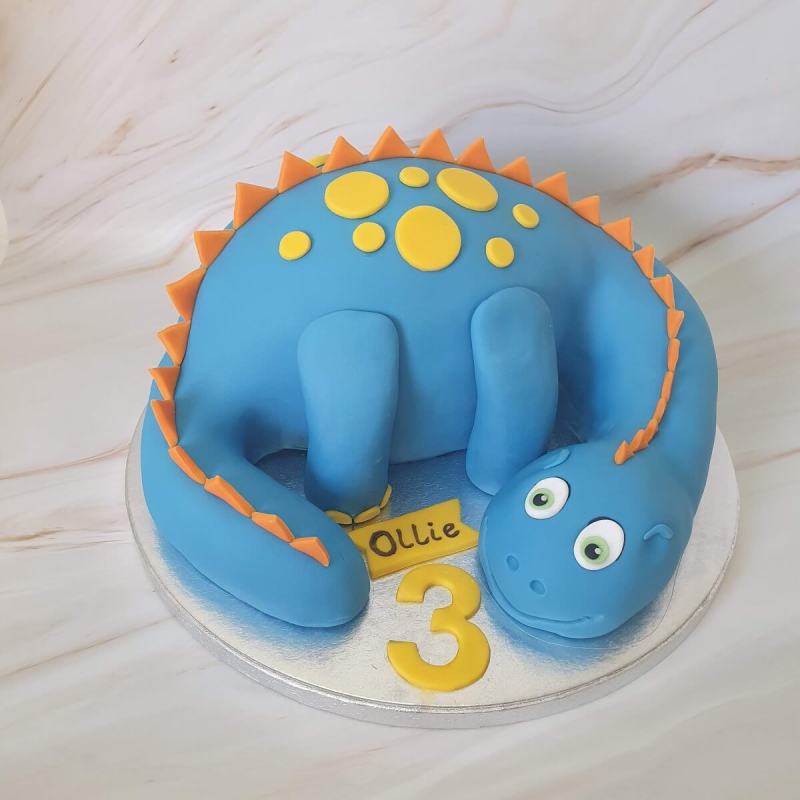 Doll Cakes Capture Little Imaginations
Whoever first shoved a doll into their birthday cake is a genius and now we're all doing it! Doll cakes are great for kids who love Disney characters and princesses. And if you're willing to spend the time cleaning buttercream off Elsa then you get a free doll to boot!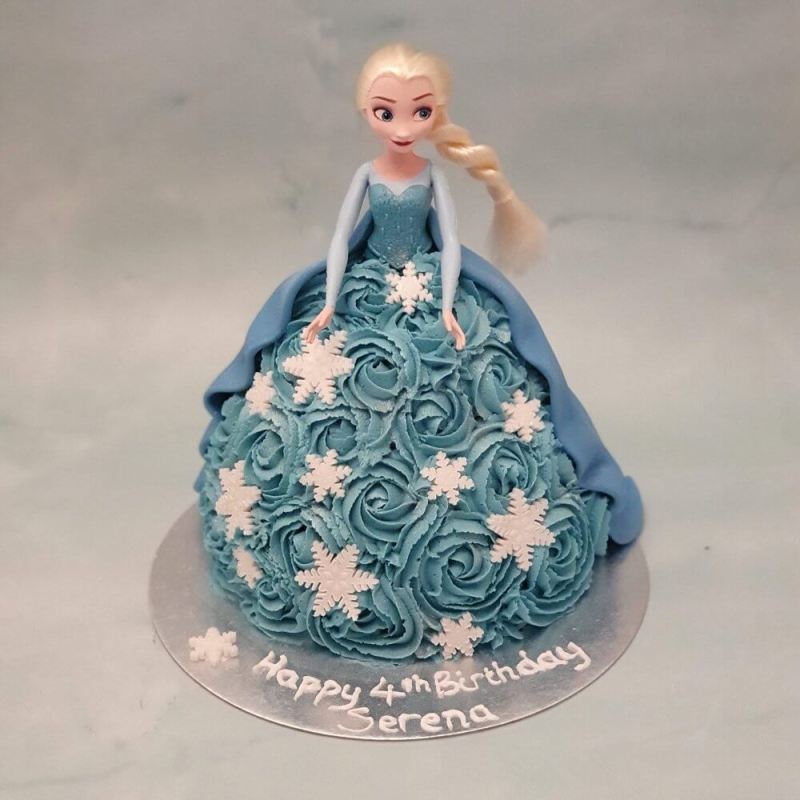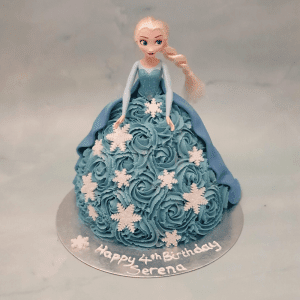 Let us design your kids' birthday cake for you
Still a little overwhelmed? Then get in touch and Marie Makes can create beautiful kids' birthday cake designs for you. Little one's birthdays are always special and we want to make sure their cake is too. At Marie Makes we also understand that little tastes change like the wind changes. We're super flexible about altering designs, flavours and sizes right until a week before we deliver. Let's have a chat about your cake and see what we can do for you!

Hi, I'm Marie and I love to make cakes! I started baking professionally after I was made redundant during lockdown and decided it was time to do what I love for a living. I've got many years of experience making cakes for family and friends and can't wait to make them for you too! I also want to share tips and tricks from all I've learned over the years, so I can help you on your baking journey too.