It's that time of year again! Time to find out what the latest cake trends are for 2023. There are lots of new and innovative ideas emerging in cake making this year. From more traditional decorations to avant-garde toppers and even some fun with different cake orientations; things have moved on a lot since the cake trends of 2021! We cake makers are a creative bunch and always love trying new things to bring you new designs every year. Let's delve into and explain the top new cake trends emerging in 2023 which are;
Shaped and 3D cakes
Wafer paper lace
Rice paper sails
Watercolour painting
Geometric styles
Marbled icing
Cake top forward
The Shaped / 3D Cake Trend
Why have something on top of your cake when the whole cake can be made into a sculpture? This is where 3D and shaped cakes come in! Having a fully sculpted cake is a next-level way of getting a real cake show-stopper. From dinosaurs to handbags, it's a great way to showcase your loved one's favourite thing by turning it into a cake.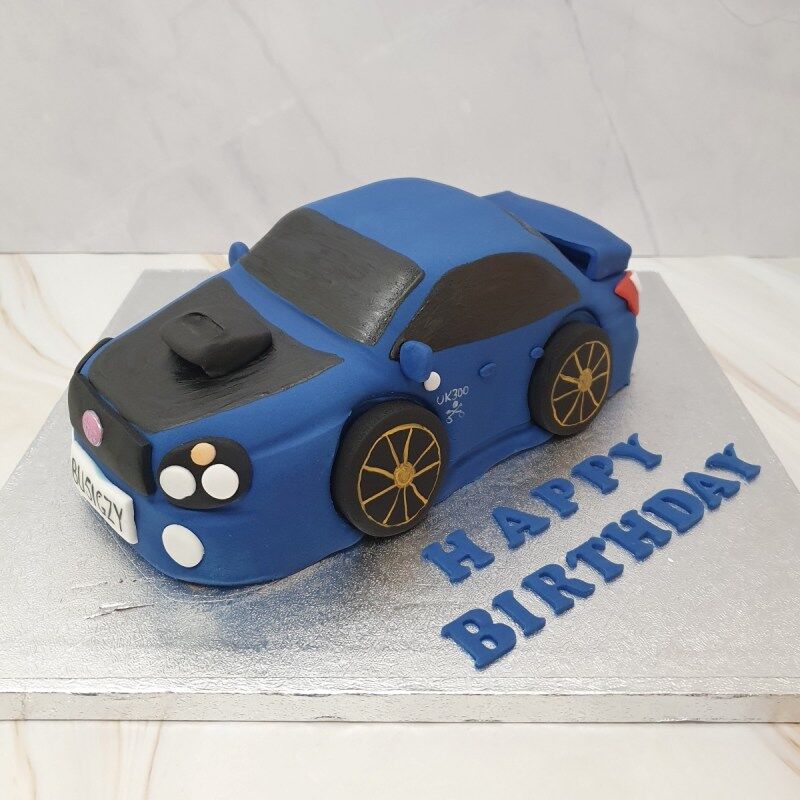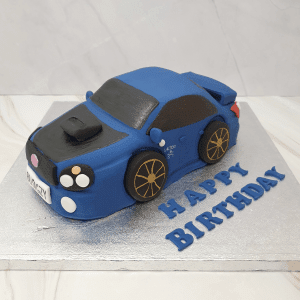 Wafer Paper Lace Trend of 2023
While we've previously seen a lot of lace work in sugar-pastes, there's a new way emerging. Try creating beautiful, delicate lace effects for your cakes out of wafer paper. Wafer paper lace is more impressionistic than sugar lace and creates lovely lace flowers too. It's made by cooking wet wafer paper until it bubbles and creates pretty patterns of holes in the paper. A gorgeous addition to any celebration or wedding cake design.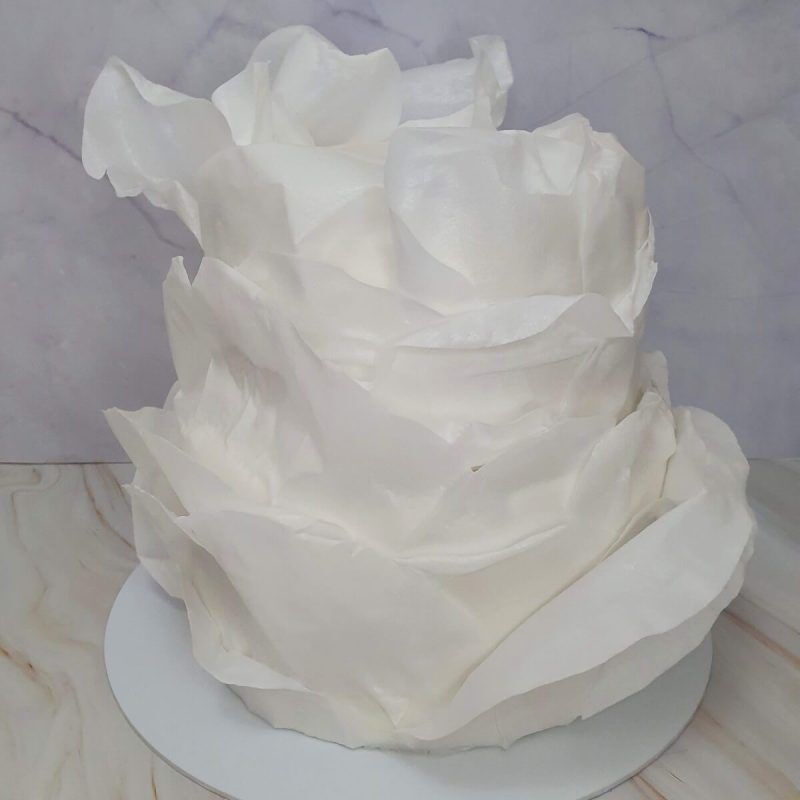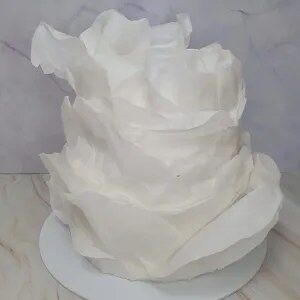 Rice Paper Sails
Rice paper sails can add height and drama to a cake and are a firm favourite in 2023. This is one of the latest cake trends that we'll see a lot of on modern wedding cake designs. It'll also feature on many instagrammable birthday cakes too, I'm sure! These edible sails are super versatile and take colour very well, so can match any cake colour scheme.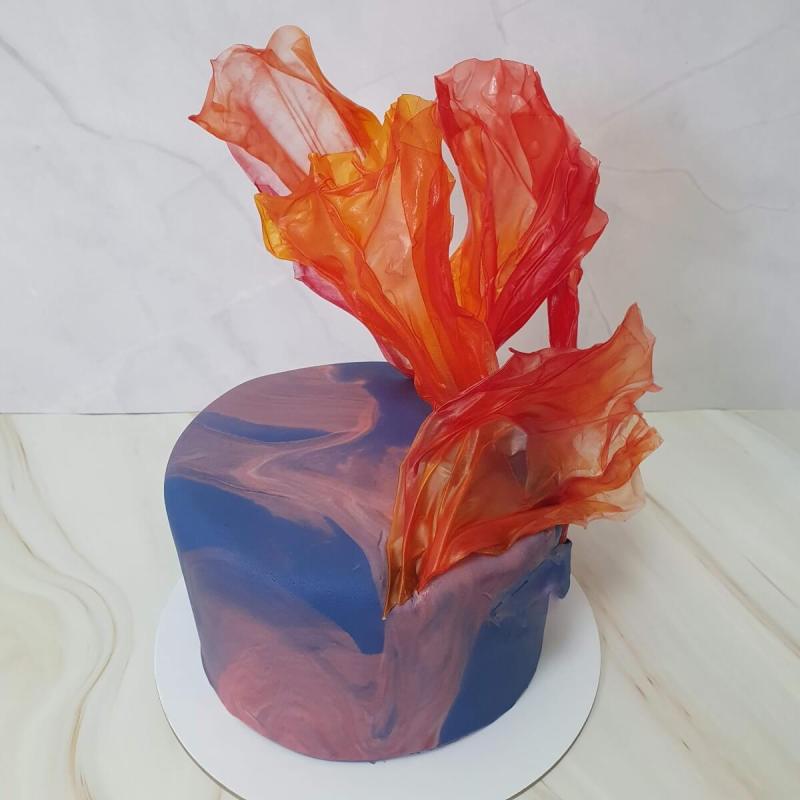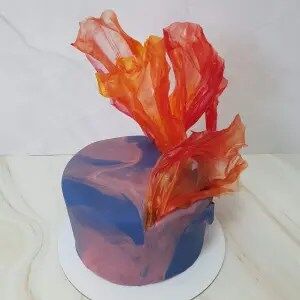 Watercolour Painting on Cakes
Painting cakes in watercolour is one of my absolute favourite ways to decorate my cakes. Painted cakes were an emerging trend of 2022 and moving into 2023, the watercolour effect specifically is taking the limelight. The soft painted decoration is often surrounded by 3D elements made from sugar-paste that really frame the painting. This is one to watch and see how it continues to develop as a cake trend in the coming months.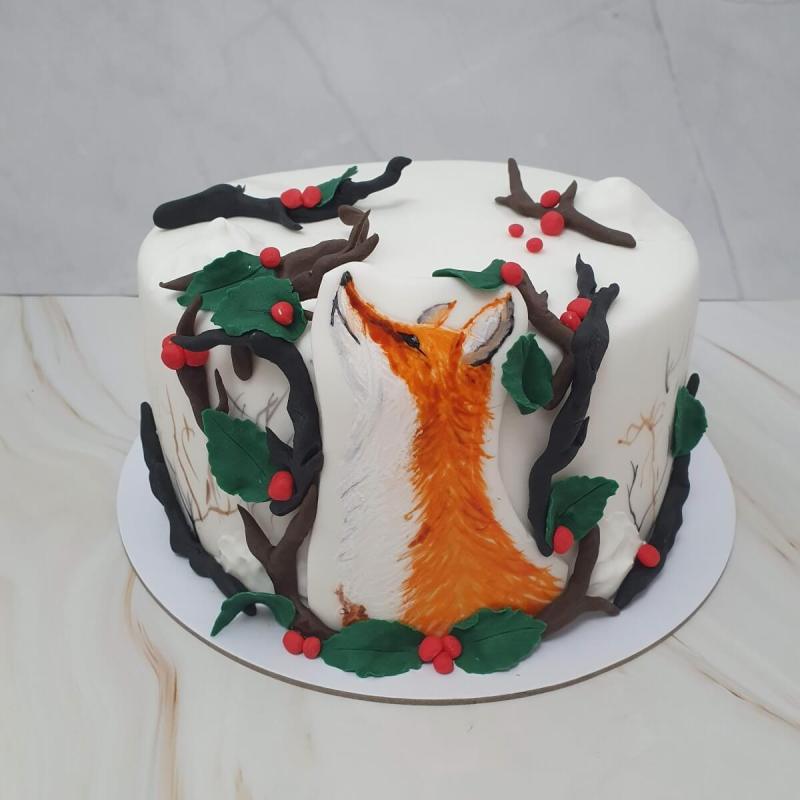 Geometrics in the Cake Trends of 2023
Geometric cake styles come in many shapes and sizes. But one thing's for sure; they are firmly here to stay as a cake trend in 2023. It can be simple, like simple tessellated shapes around the side of a cake. Or you can go all in with full 3D geometric shapes made from wafer paper slices. It's a really customisable cake trend. You can use geometrics on everything from the most minimalist designs right up to intensely decorated cakes. The geometric cake trend can be incorporated into both wedding and celebration cakes, so will crop up a lot in 2023.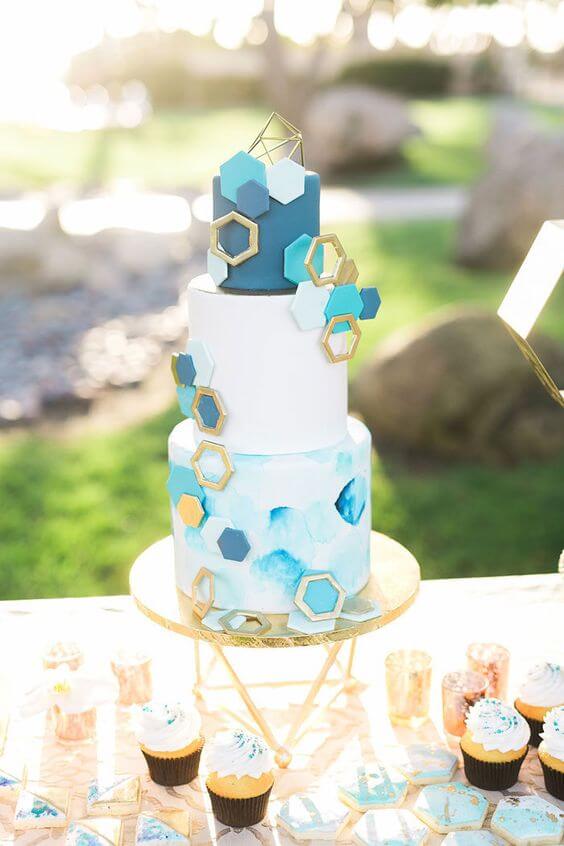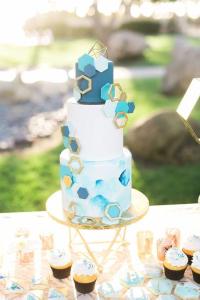 Marbled Icing
Rather than opting for a plain fondant finish on your cake, why not try a marbled finish? It gives an interesting palette on which to build your cake design! Marbled effects on iced cakes can be super subtle as a base for other design elements. They can also incorporate multiple colours from the design that help tie it all together in the finished style. It's also a great way to add subtle metallic elements to your cake as veins running through the marble. You can use this cake trend in many different ways!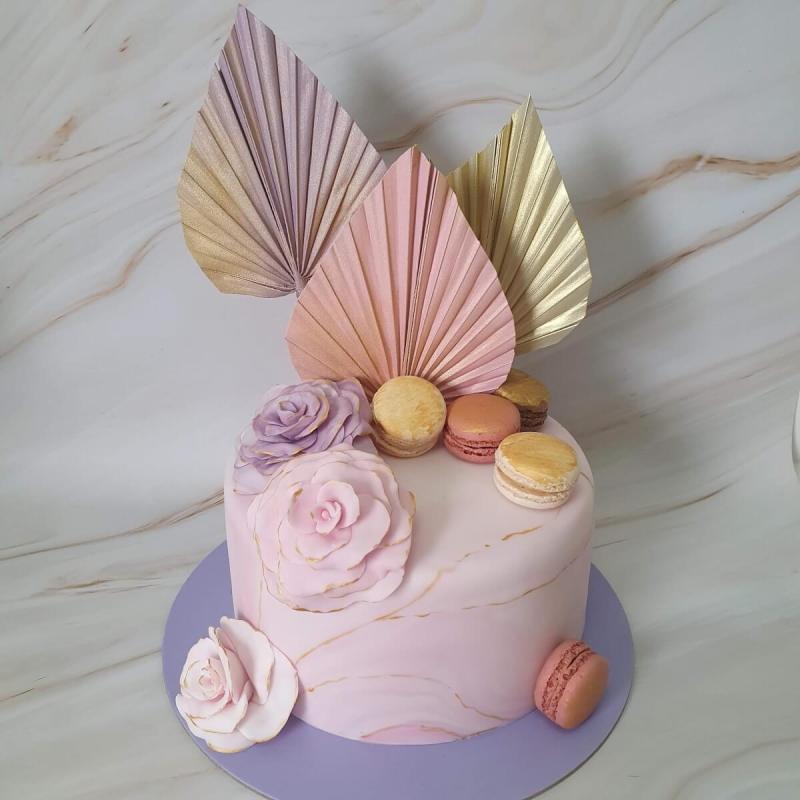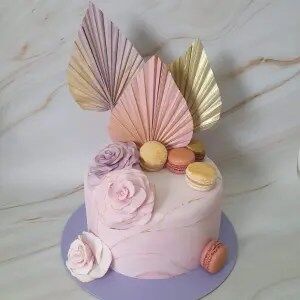 Cake Top Forward
The cake-top-forward trend is just emerging at the start of 2023 and it'll be really interesting to see where it goes throughout the year. If you're looking for something unique and great for the 'gram then this is a design that will garner lots of interest. Other than the fact that your cake is upended there are no rules limiting what you can do with this style! Combine other 2023 cake trends, or keep it super plain and simple and let the shape speak for itself. The cake-top-forward is one to have fun with!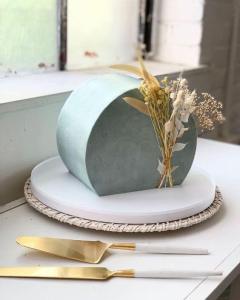 Get your own 2023 trend cake!
With years of experience in cake making you can trust us at Marie Makes to be experts. We're constantly keeping up with and even developing new cake trends. If you'd like a cake that's unique and bespoke for your celebration then get in touch; we'd love to help.

Hi, I'm Marie and I love to make cakes! I started baking professionally after I was made redundant during lockdown and decided it was time to do what I love for a living. I've got many years of experience making cakes for family and friends and can't wait to make them for you too! I also want to share tips and tricks from all I've learned over the years, so I can help you on your baking journey too.