Cake trends in 2021 and why you should check them out
Cake trends are a fun place to find inspiration for your bespoke cake. It's often hard to know where to start when you decide you'd like a special custom cake for your loved one. The latest cake trends can give you ideas about what's possible. You can even combine trends into a unique cake that reflects their style and personality perfectly.
Buttercream painting
Painting with buttercream is an emerging cake trend and a lovely way to get soft florals on your cake, without using fondant sugar flowers. It gives an impressionist effect and allows you to mix colours and textures in a way that really brings them to life. You can create patterns, flowers, landscapes; the choice is yours with the cake as your canvas.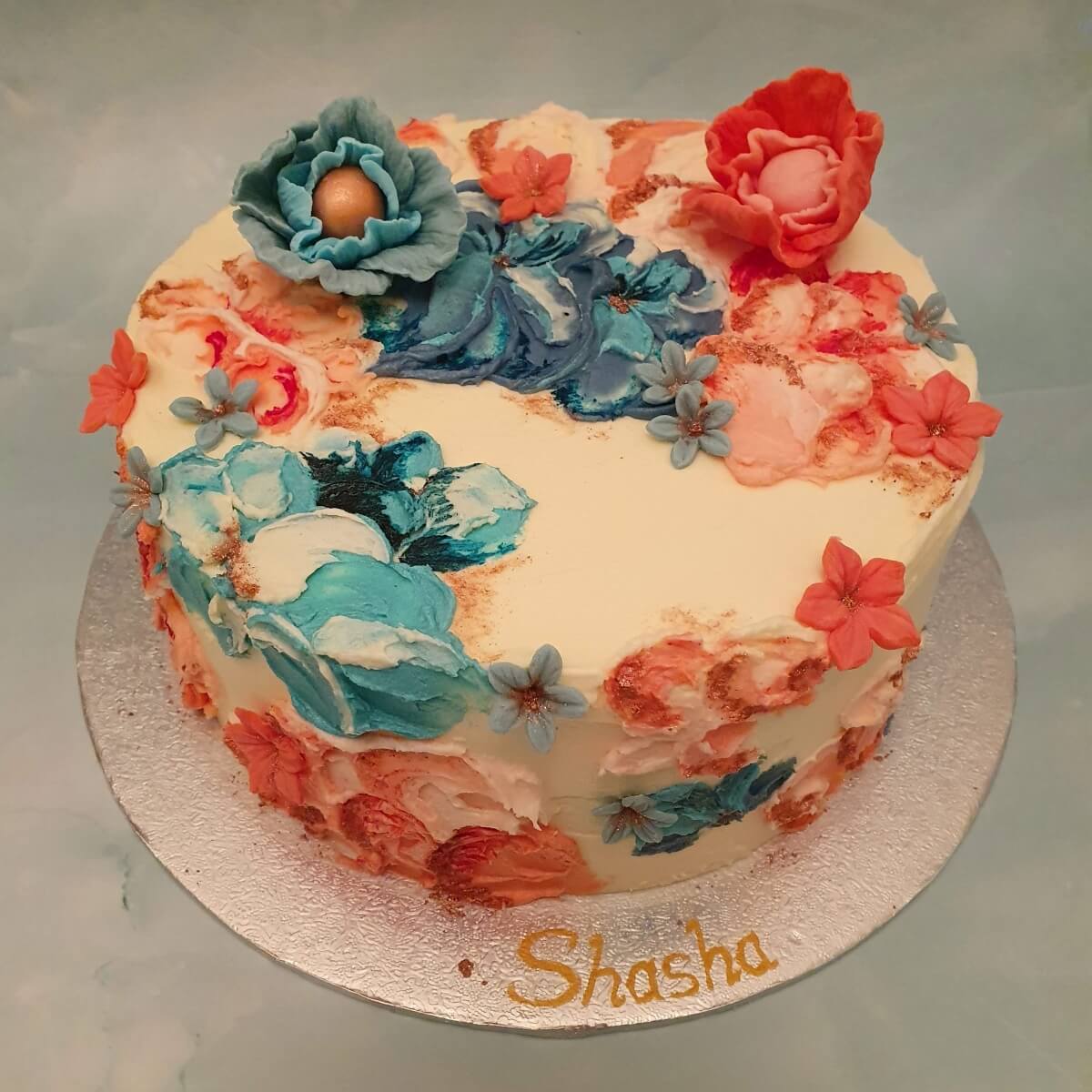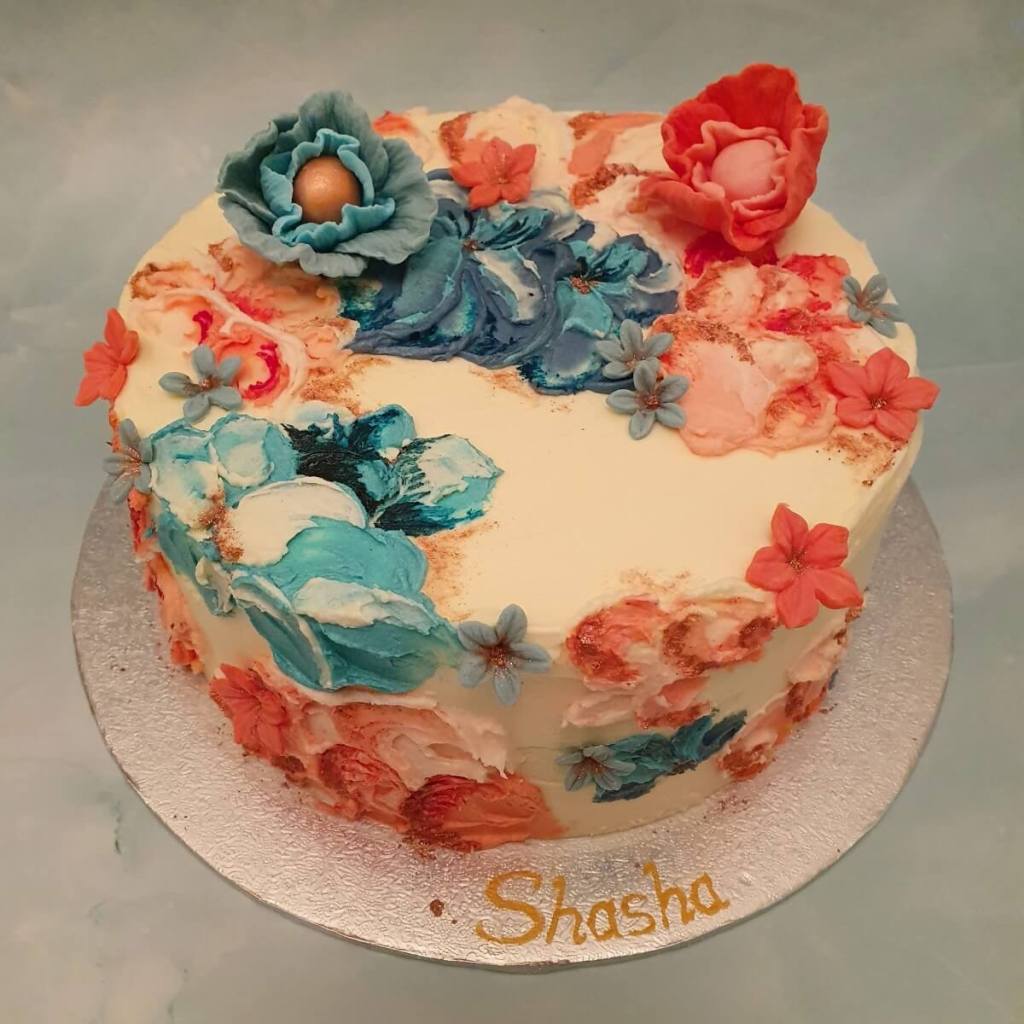 Painterly effects
Painterly cake decorating effects are a relatively new cake trend that move on from just buttercream painting. They use edible paints as well as buttercream and can be as simple as a few brushstrokes of colour. There is often less of a textured effect on painterly cakes like this, but it still creates a really impactful cake design.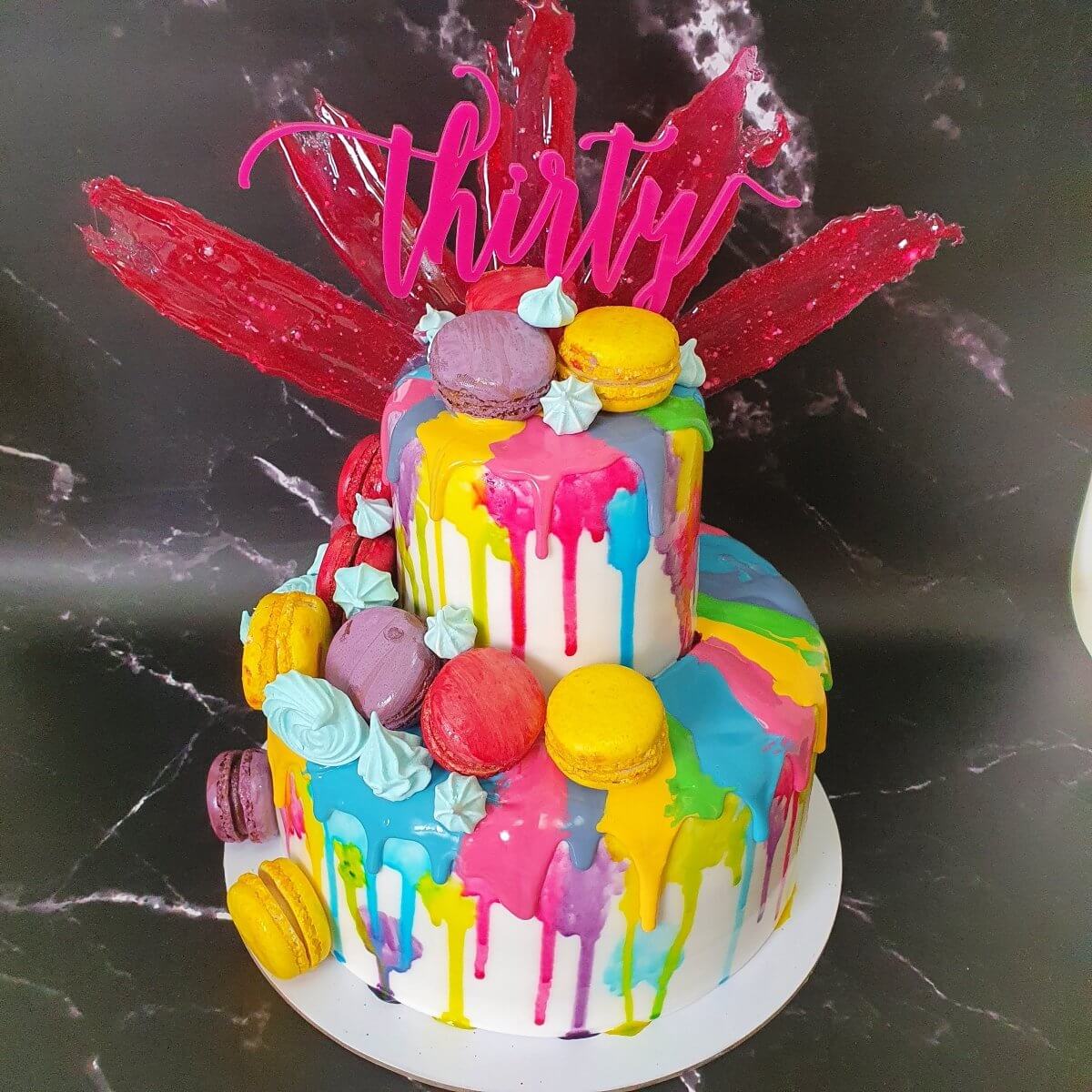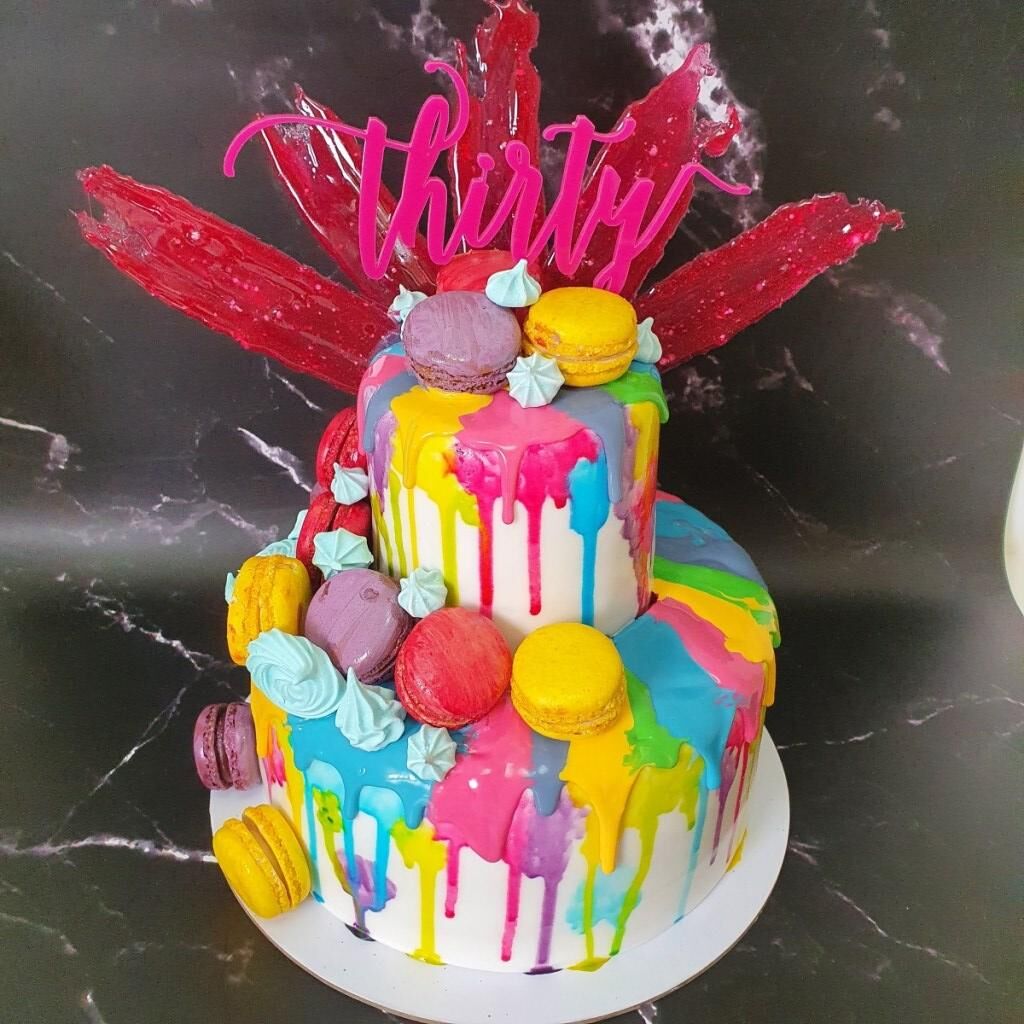 Brushstroke cakes
Brushstroke cakes have been around for a little while, and actually don't involve painting, unlike the last two trends! The edible brushstrokes are created using melted chocolate, often in a variety of colours. They are then arranged on the cake giving the illusion of 3D brushstrokes coming off the cake. The brushstroke cake trend can be used to create impactful animal cakes, like extraordinary flamingos. Or it can be great for more abstract designs.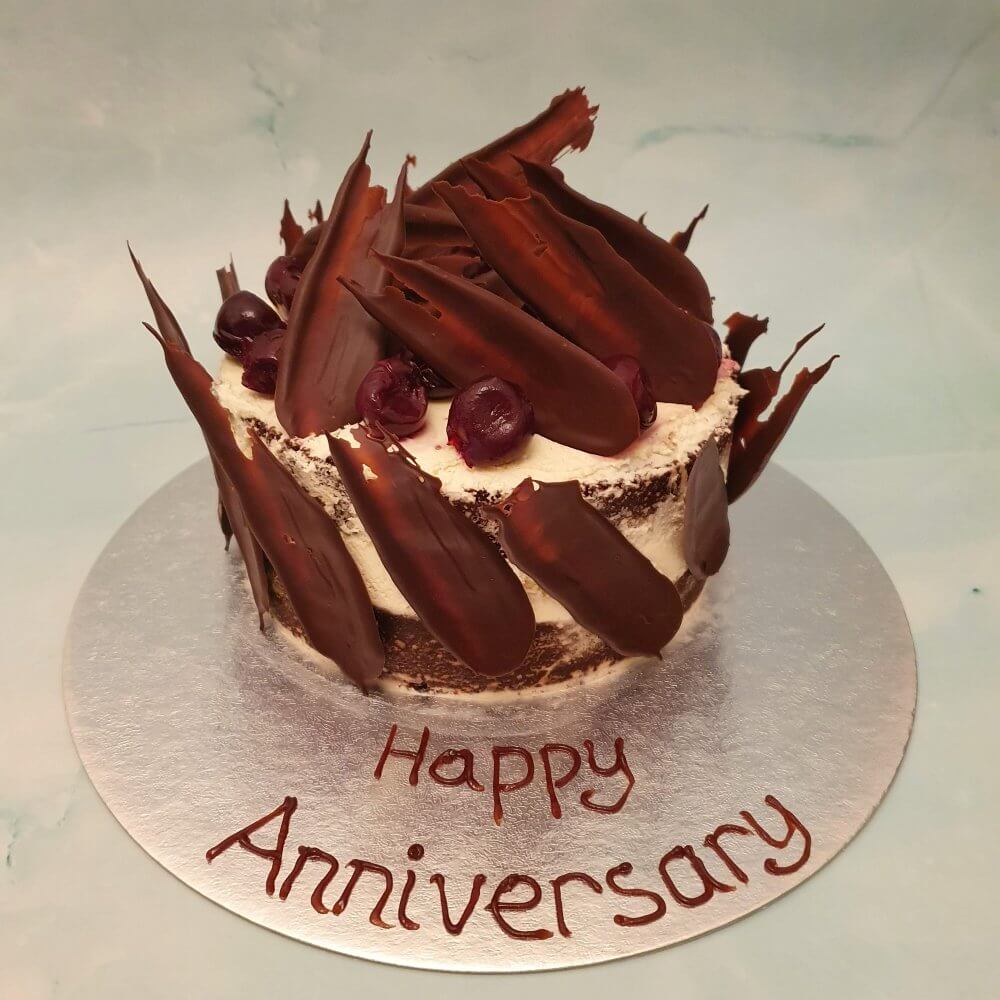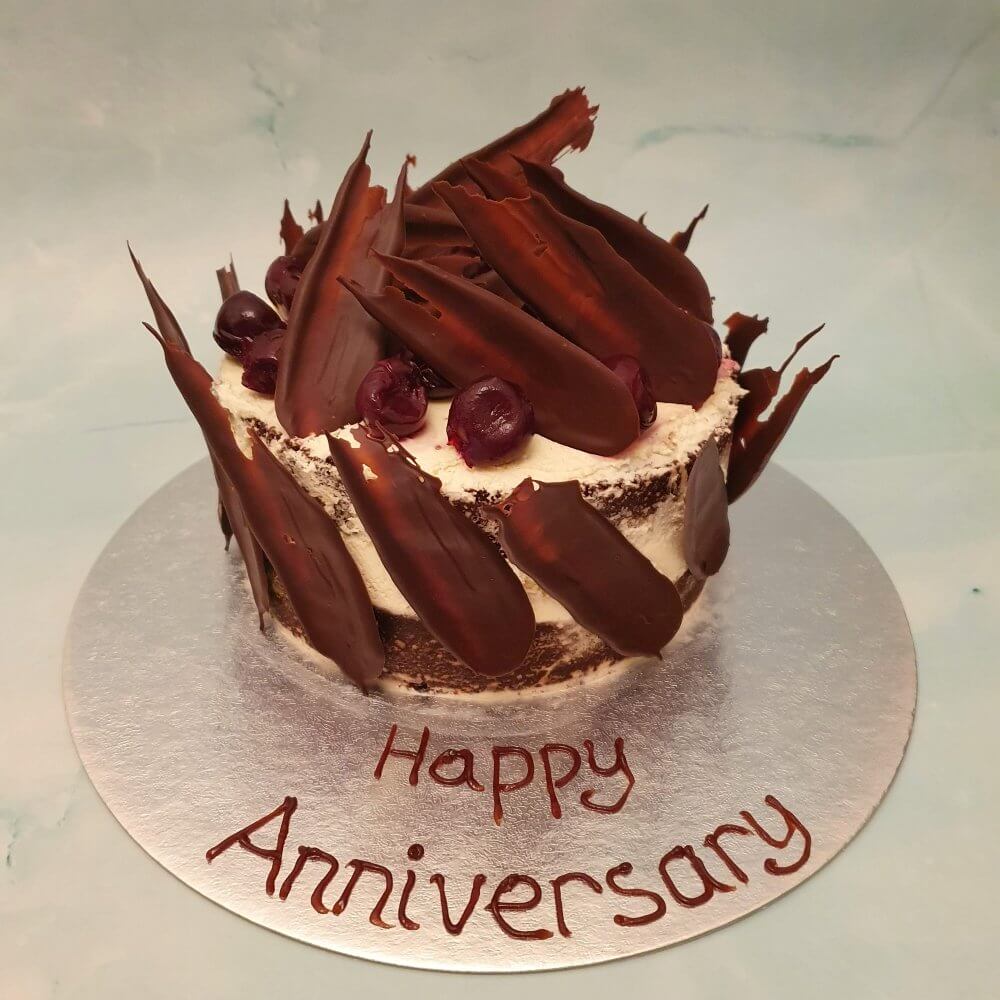 Hand painted cakes
Hand painted cakes are a beautiful cake trend taking off in 2021. Rather than including fondant models of your favourite characters, you can have them painted onto the fondant using edible paints! Similar to painterly effect cakes, you can create whole scenes and designs. But unlike the more abstract painterly cakes, hand-painted cakes often just feature individual painted animals or characters. The hand-painted cake trend is great for more realistic imagery on your custom cake.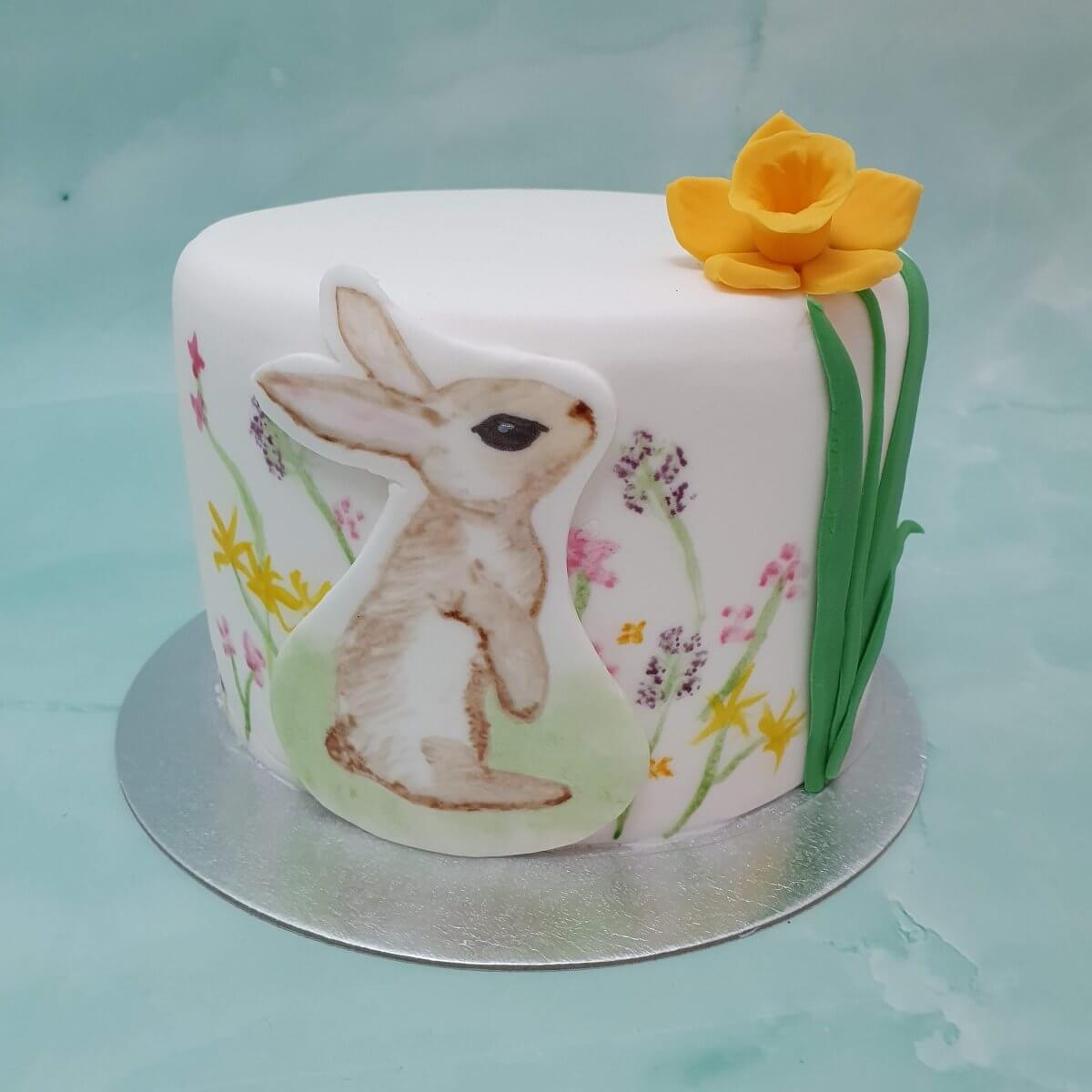 Sprinkles
Cake sprinkles may take you back to your childhood school dinners and the brightly decorated canteen sponge cake. However, the latest cake trend has really moved on from those times. Sprinkles come in all shapes and sizes and can be used as a subtle accent on cakes or a whole shower of sprinkles on a showstopper. The trend has really exploded with whole brands now emerging just selling sprinkles!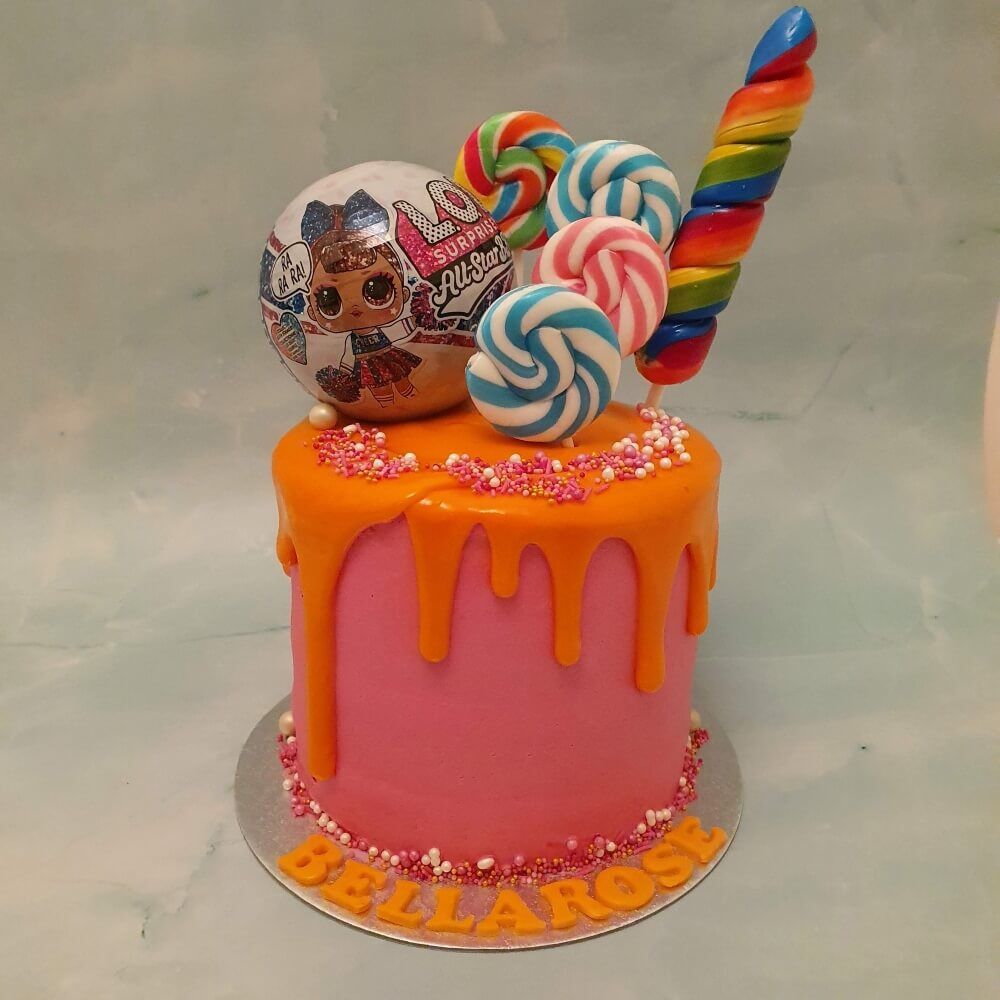 Textured cakes
Textured cakes are all about new ways to use buttercream for fun decorative finishes. The latest trends in buttercream textures include ribbons, and ruffles, often edged in gold for some added flare. I find these great for rainbow cakes where the ruffles gradually change colour up the cake. Buttercream textures are also great for plain cakes where the only brief is a colour. For example, I added interest to this rose gold cake by using buttercream ruffles, rosettes and even a marbling effect. All of this adds something special while working with just a single colour. I find buttercream textures give fantastic depth to a cake.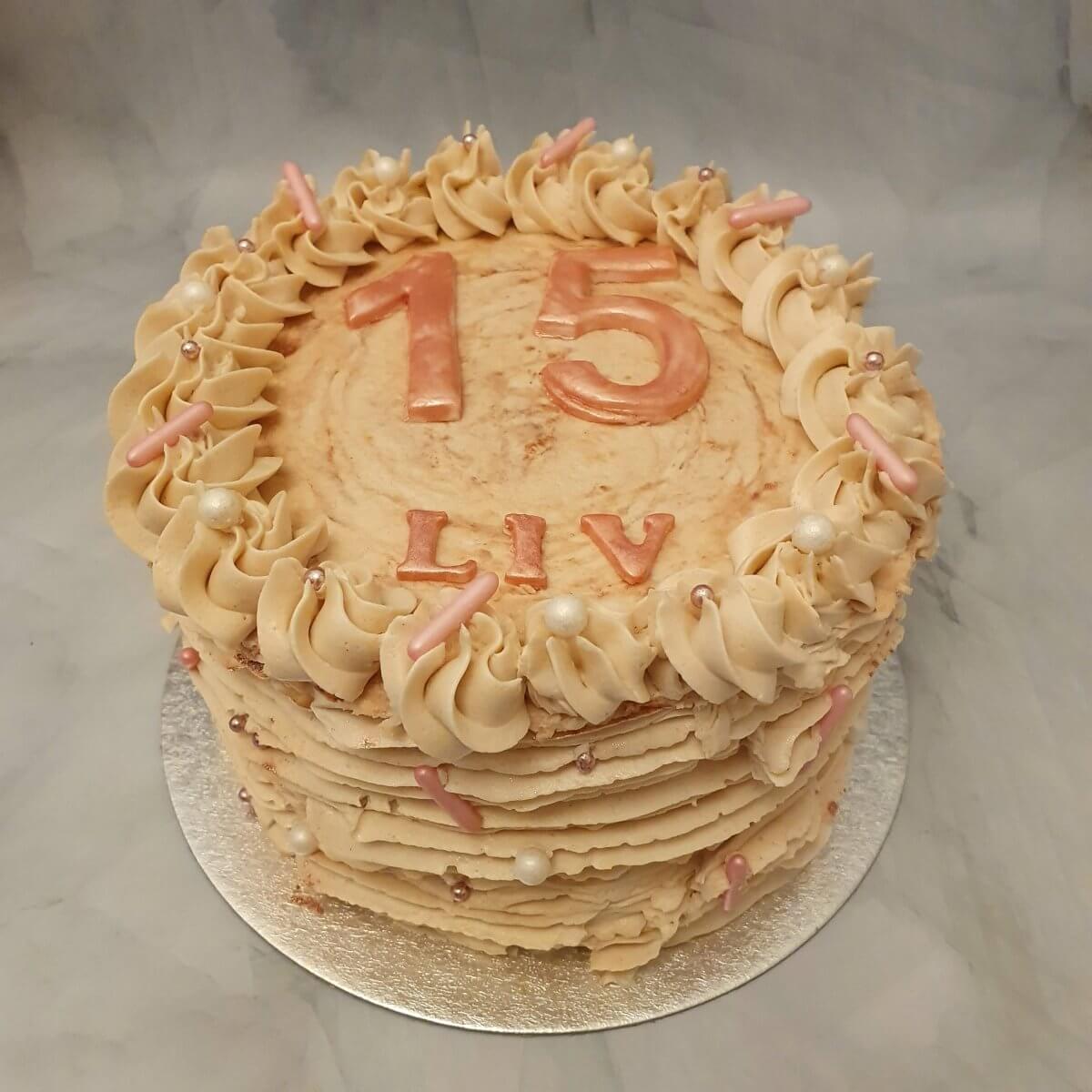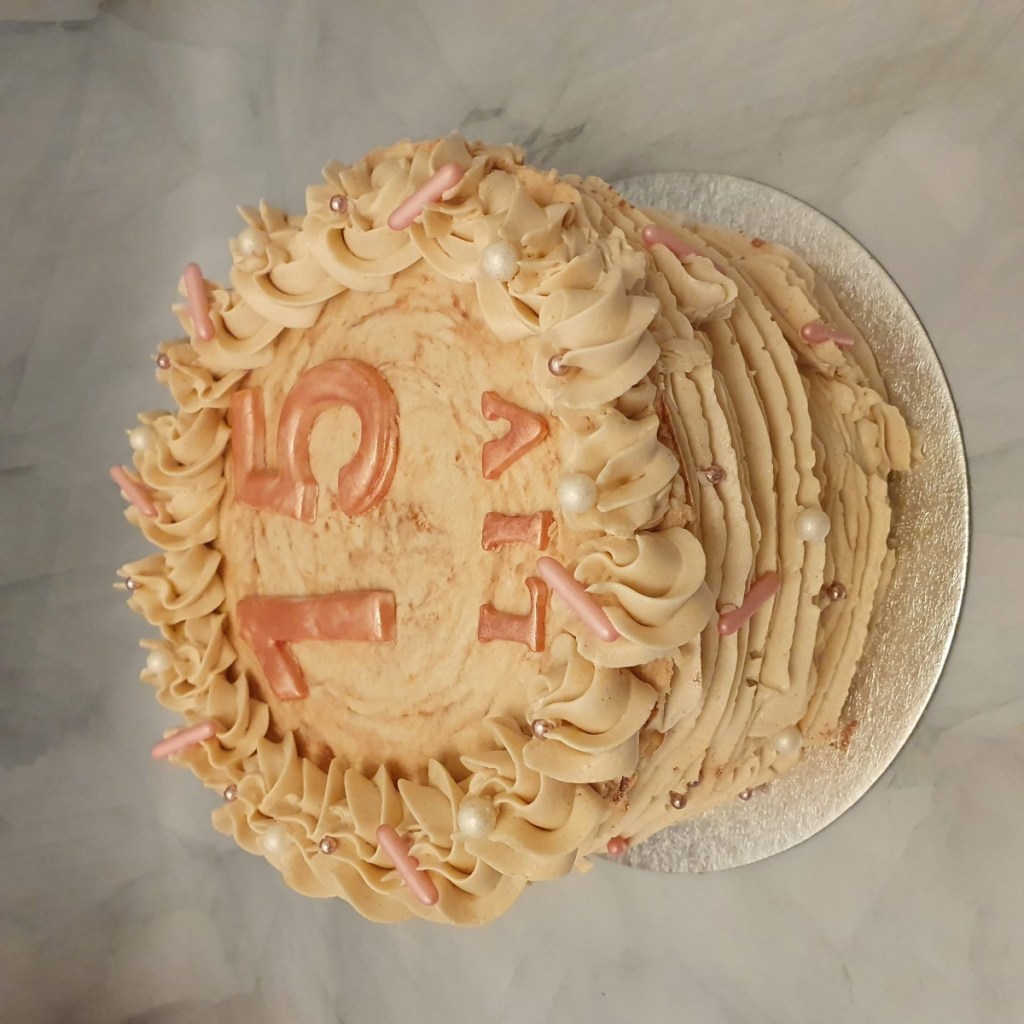 Isomalt
Isomalt is a sugar substitute that's ideal for creating edible jewels and sculptures. It's often used to make extra large cake toppers, water effects, bubbles and crystals. It's great for sculpting avant-garde cake toppers. I've even seen a Cinderella glass slipper made from Isomalt making it one of this year's really versatile cake trends!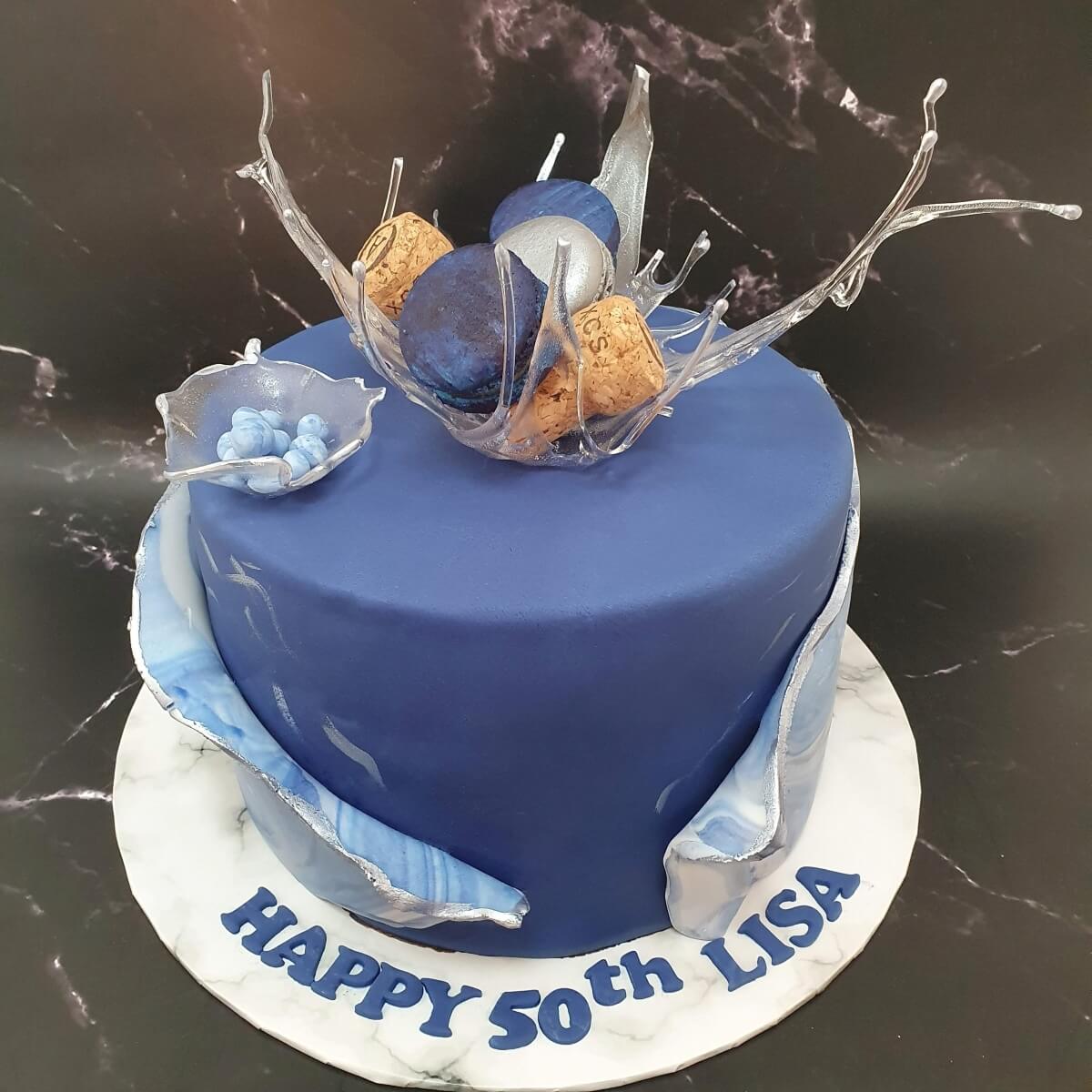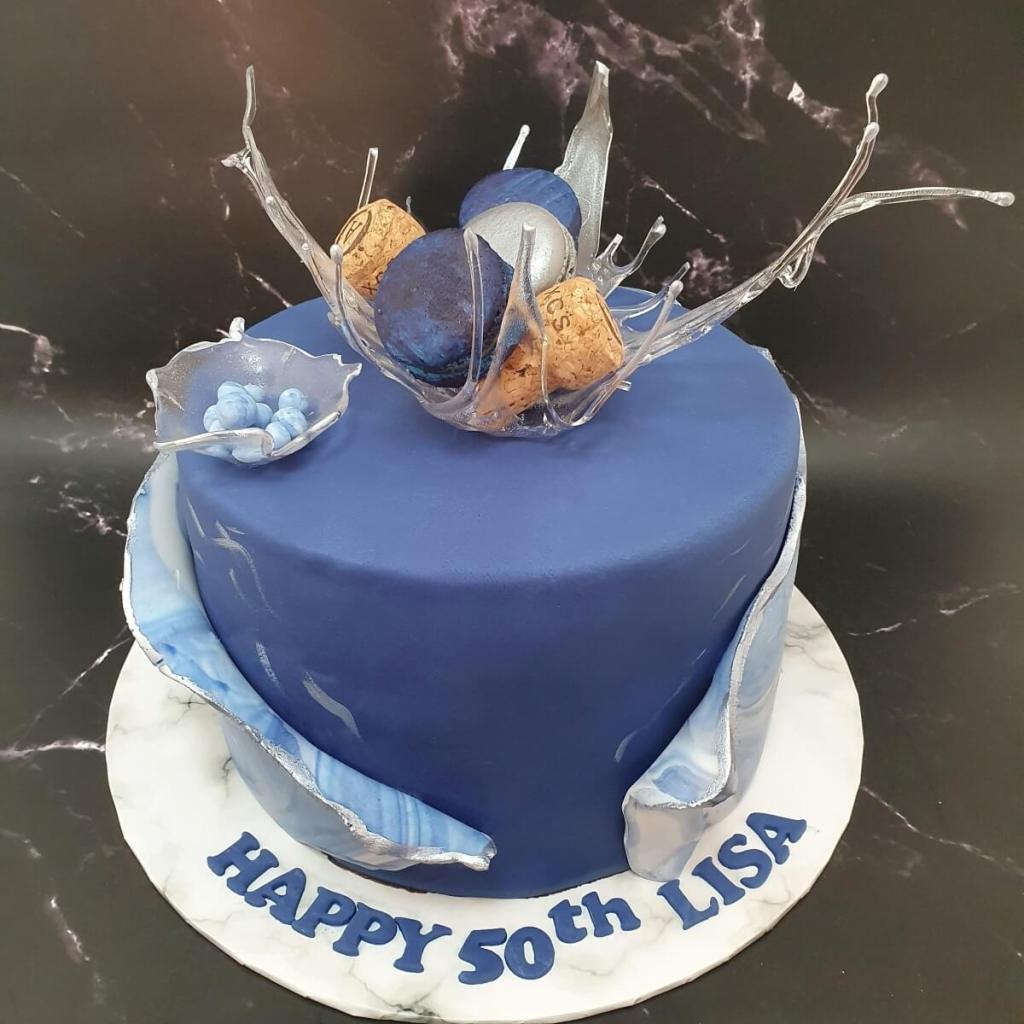 Dried or pressed flowers
Dried flower cake toppers have been around for a little while now and are here to stay as a 2021 cake trend. They're great for when you don't have a specific theme in mind and want a pretty cake. Super useful for adding height and interest to cake designs, dried flowers give a more grown-up finish than balloon toppers. Pressed flowers are often edible too, making them a great alternative to traditionally hand-crafted sugar flowers.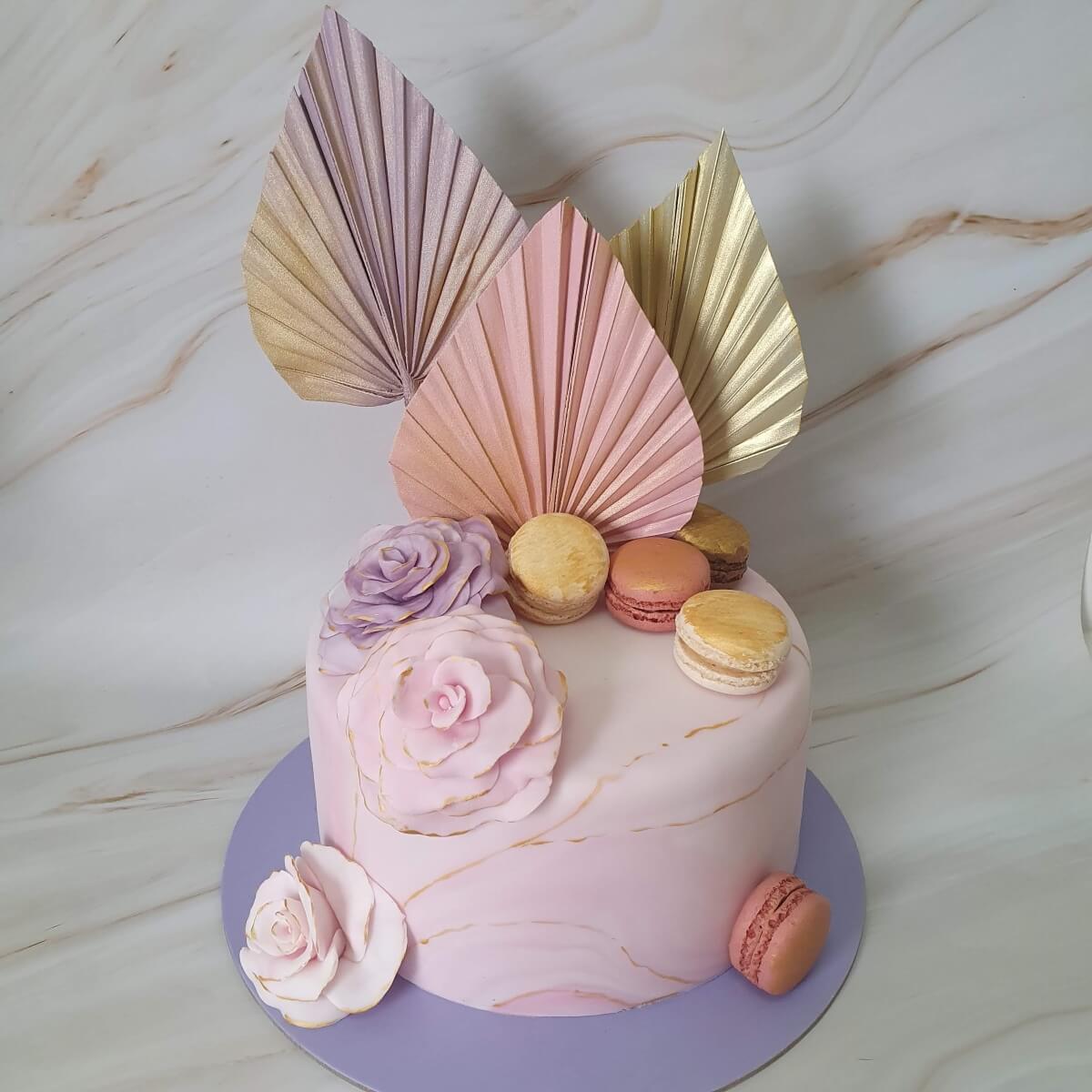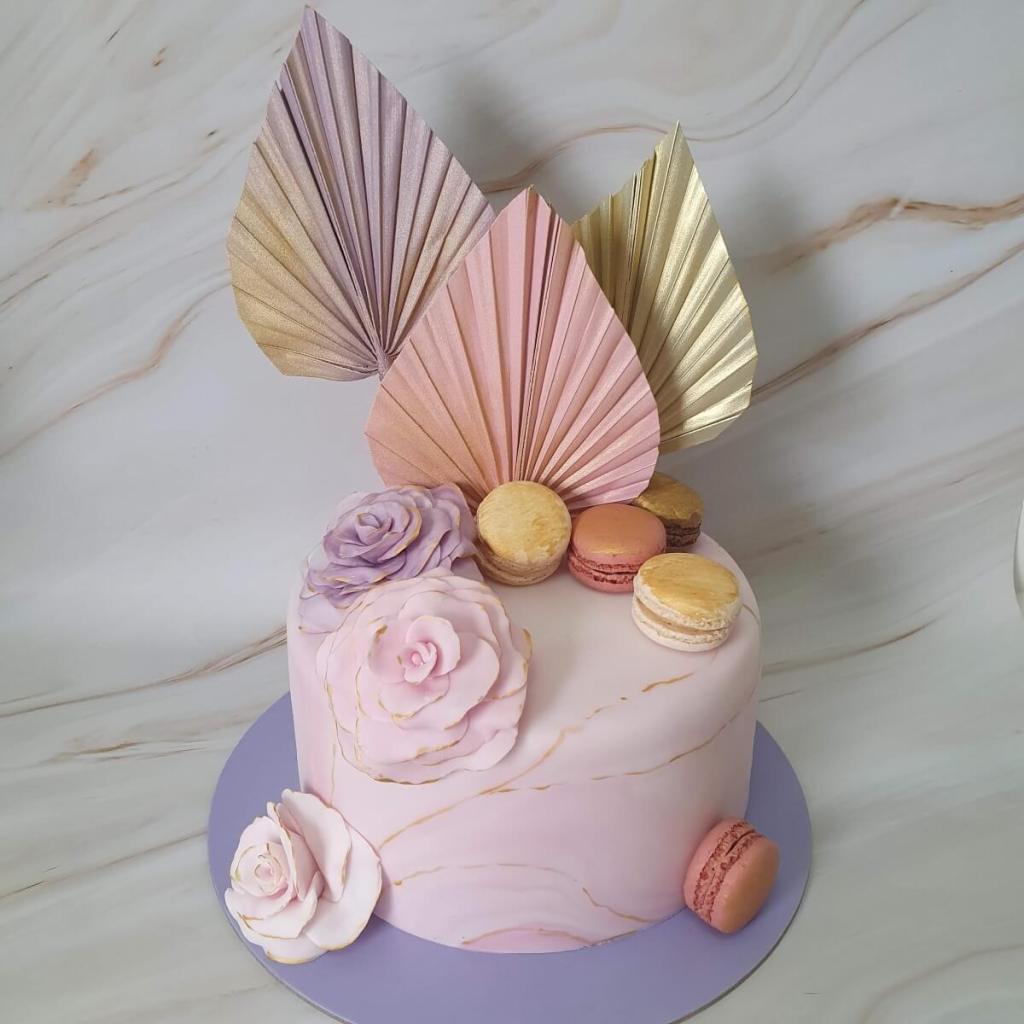 Create your own cake trend
If you'd like your own custom cake, just get in touch. I can create an amazing bespoke design for you using any of the cake trends above. Check out some of my previous creations for more cake inspiration. Let's have a chat and find a fun cake design for you and your loved one.

Hi, I'm Marie and I love to make cakes! I started baking professionally after I was made redundant during lockdown and decided it was time to do what I love for a living. I've got many years of experience making cakes for family and friends and can't wait to make them for you too! I also want to share tips and tricks from all I've learned over the years, so I can help you on your baking journey too.